Officer Stabbed at Flint Airport in Possible Terrorist Attack
The suspect reportedly shouted "Allahu akbar," leading authorities to believe the incident was terrorism-related.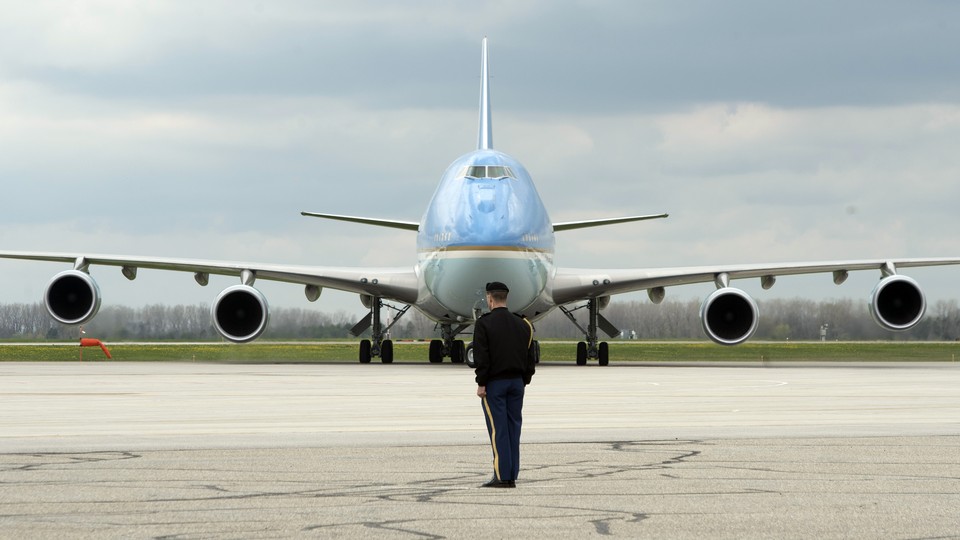 The FBI is investigating a possible terrorist attack at Bishop International Airport in Flint, Michigan after a police officer was stabbed in the neck and back on Wednesday at around 9:40 a.m. local time. The officer, whom authorities identified as Lieutenant Jeff Neville, was originally in critical condition, but has since upgraded to stable condition after receiving surgery. NBC reports that Neville, a father of two, has worked at Bishop International for more than 15 years.
According to the FBI, the suspect has been taken into custody and questioned by law enforcement. In a statement on Wednesday, the FBI said the stabbing, which took place outside the TSA screening area, was an "isolated incident," adding: "We currently have no specific, credible information that there is a threat to the Flint community." After safely evacuating passengers, the airport was closed until further notice, but has since re-opened, according to the Federal Aviation Administration.
The most significant evidence linking the incident to terrorism are reports that the suspect yelled "Allahu akbar," or "Allah is the greatest," before stabbing Neville with a large knife. The reports have since been made public in a criminal complaint from FBI Special Agent Thomas Sondgeroth, who added that the suspect "continued to yell 'Allah' several times" after stabbing Neville. According to Sondgeroth, the suspect also exclaimed something along the lines of, "You killed people in Syria, Iraq, and Afghanistan. We're all going to die." On Wednesday, the FBI said it was "too early to determine the nature of these alleged statements or whether or not this was an act of terrorism." A local authority recently told CNN that the attacker was targeting law enforcement.
Police said the suspect, identified later in the evening as 49-year-old Amor Ftouhi, is from Quebec and has a Canadian passport. A U.S. official told CNN that Ftouhi may have traveled back and forth between the United States and Canada on multiple occasions. Authorities report he entered the U.S. on June 16 through Lake Champlain, New York before traveling to Flint. Ftouhi has since been charged with committing an act of violence at an airport, but could incur additional charges after further investigation.
On Wednesday, a spokesperson for the Canadian Embassy said the nation's law enforcement agencies were "engaged and are cooperating fully" with agencies in the U.S. "Canada condemns this heinous and cowardly act," the embassy said in a statement. "Our thoughts and sympathies are with the officer and his loved ones."
In the wake of the stabbing, Michigan Governor Rick Snyder and Flint Mayor Karen Weaver also expressed their sympathy and concern. "My thoughts and prayers are with all of our law enforcement officers who work to service and protect us each and every day," Weaver said in a statement. Synder shared a similar message late Wednesday morning via Twitter:
As we wait to learn more about the incident at Bishop Airport, please keep the attacked officer in your thoughts & prayers.

— Governor Rick Snyder (@onetoughnerd) June 21, 2017
While the White House has yet to comment, an administration official told CNN that President Trump has been briefed on the incident.
As authorities await further information, local law enforcement mourn an attack on one of their own. "[Neville is] probably one of the nicest individuals you'd ever meet," the officer's longtime friend, Genesee County Commissioner Mark Young, told NBC News. He added: "This is the Damocles that sits over every officer when they go out every day."