European Court Says Russia's 'Gay Propaganda' Law Is Discriminatory
The human-rights court ruled the legislation encouraged homophobia.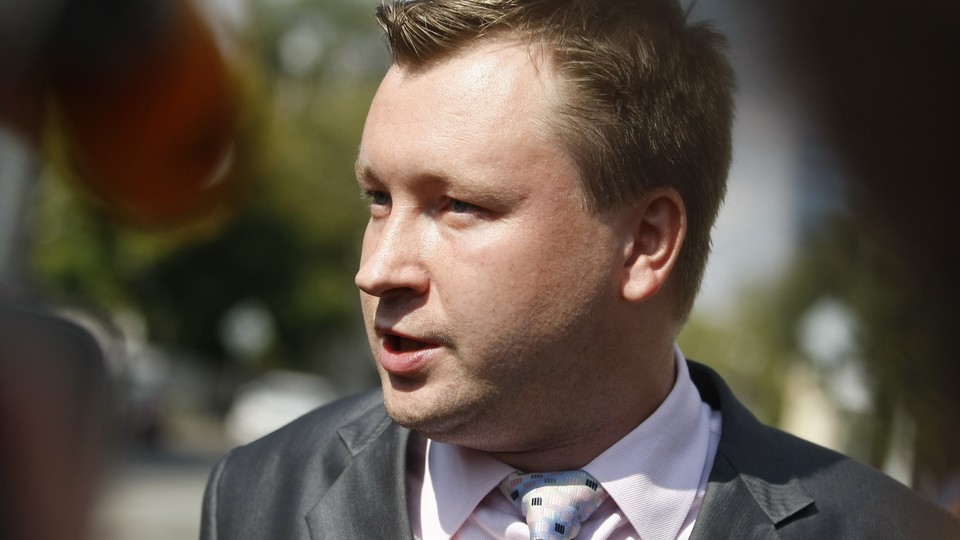 The European Court of Human Rights (ECHR) ruled Tuesday against a Russian law barring the promotion of "gay propaganda" among minors, which the court labeled discriminatory and encouraging of homophobia.
"Given the vagueness of the terminology used and the potentially unlimited scope of their application, these provisions are open to abuse in individual cases, as evidenced in the three applications at hand," the Strasbourg, France-based court said in its decision, adding: "Above all, by adopting such laws the authorities reinforce stigma and prejudice and encourage homophobia, which is incompatible with the notions of equality, pluralism and tolerance inherent in a democratic society."
The court, of which Russia is a member, said the law violates Article 10 (which protects freedom of expression) and Article 14 (which prohibits discrimination) of the European Convention on Human Rights, and ordered the Russian government to pay the three Russian applicants who brought the case a total of 43,000 euros ($48,000) in damages. The applicants—Nikolay Bayev, Aleksey Kiselev, and Nikolay Alekseyev—were arrested for protesting anti-gay laws in the country between 2009 and 2012.
Known as the "gay propaganda" law, the legislation was passed unanimously by the Russia's parliament in June 2013 and outlaws equating gay and heterosexual relationships, as well as the distribution of gay-rights materials. As the BBC reports, violations can result in fines of up to 5,000 rubles ($85) for individuals; businesses and schools can face fines of up to 500,000 rubles ($8,500). Foreigners are not exempt from the law, and could face deportation if caught violating it.
The law has been used to stop gay-pride marches and to detain gay activists. It even prompted a Russian lawmaker to seek a ban on the Disney film Beauty and the Beast for what he called a "sexually deviated scene."
Alexeyev, who was arrested in 2012 for picketing a public library with banners stating that "children have the right to know" and "gay people also become great," called the ruling a "victory."
Moscow, which argued that the law aimed solely "to defend morality and children's health," said the decision was unjust and vowed to appeal to the court's Grand Chamber.
Though homosexuality was decriminalized by Russia in 1993 (it continued to be classed as a mental illness until 1999), anti-gay prejudice remains widespread. Indeed, Moscow has faced condemnation over what human-rights organizations have called a "gay purge" in Chechnya, the southern Russian republic where authorities have been accused of conducting a violent crackdown on more than 100 men suspected of being gay. Russian authorities have said they will investigate the claims.