EU Takes Legal Action Against Czech Republic, Hungary, and Poland
The nations' refusal to harbor asylum-seekers could ultimately result in financial penalties.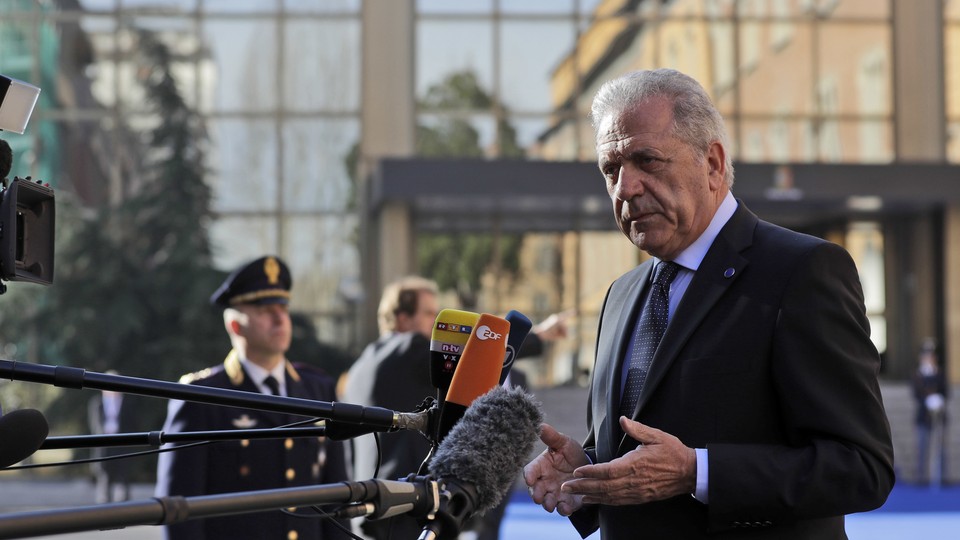 The European Union has launched a formal "infringement procedure" against three of its member nations—the Czech Republic, Hungary, and Poland—for failing to comply with a 2015 agreement to harbor asylum-seekers. The procedure allows the EU to take legal action against the nations, which could ultimately result in financial penalties imposed by the Court of Justice. At the end of the process—which could take several months, or even years, depending on the court's deliberations—nations are expected to comply with the court's mandates.
In the past, the EU has made numerous requests for member nations to relieve Italy and Greece of their large numbers of refugees, most of whom are escaping violence in Syria, North Africa, or other parts of the Middle East. In September 2015, EU nations narrowly voted to house 160,000 refugees from Greece and Italy, with Germany and France taking in the most significant shares. Together, nine central and eastern European countries were asked to shelter a total of 15,000 refugees. Although four nations—the Czech Republic, Slovakia, Hungary, and Romania—voted against the agreement, they are still expected to adhere to the refugee quota. Both Hungary and Slovakia are currently challenging the decision in a top EU court.
Last month, the EU estimated it would shelter just 40,000 asylum-seekers by its September 2017 deadline, accomplishing a quarter of its initial goal. Since the agreement was formed, Hungary and Poland have refused to shelter any asylum-seekers, while the Czech Republic has said it will not accept any more after welcoming just a dozen refugees. Slovakia, meanwhile, was able to avoid legal action by responding to EU warnings and opening its doors.
In addition to raising questions of feasibility, many eastern European nations have used security concerns to explain their unwillingness to open their borders. Citing the recent string of terrorist attacks throughout western Europe, the nations fear that an influx of refugees from the Middle East or North Africa could make them vulnerable to extremism. The argument, while often cited among nationalist governments, has done little to allay pressure from EU loyalists in Germany and Sweden. Some wealthy EU nations have even threatened to limit their funding to eastern European nations should they continue to push back on the agreement.
But the decision to take legal action against the Czech Republic, Hungary, and Poland also threatens to exacerbate divides within the EU, which continues to reel from the loss of the UK. On Tuesday, Poland's deputy foreign minister, Konrad Szymanski, told local media that the EU's legal case "unnecessarily heats up political tensions, of which there are already too many in the European Union." Szymanski added that, "if necessary, Poland is ready to defend its legal arguments in court." The Czech Republic's prime minister, Bohuslav Sobotka, issued a similar response, reiterating his decision not to participate in the "dysfunctional" quota system. "The Czech Republic does not agree with the system of relocation," he said.
In reality, whether eastern European nations support the EU's refugee quota is somewhat immaterial. "Europe is not only about requesting funds or ensuring security," said Dimitris Avramopoulos, the EU's migration commissioner, at a Tuesday news conference. "Europe is also about sharing difficult moments and challenges." Indeed, the recent migration crisis has forced member nations to decide which is greater: loyalty to one's nation or loyalty to the EU.