Criminal Charges for 1989 Hillsborough Disaster
Six people were charged in connection to the deaths of 96 soccer fans who were trampled nearly three decades ago.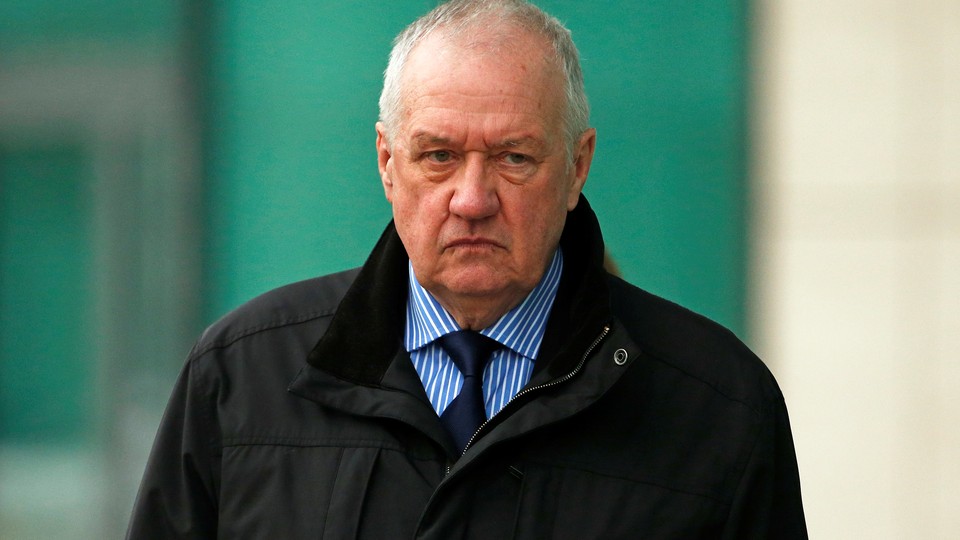 British prosecutors charged six people Wednesday in connection with the deaths of 96 soccer fans who were trampled during the 1989 F.A. Cup semifinal match between Liverpool and Nottingham Forest at Hillsborough Stadium.
The incident began on April 15, 1989 after police, in an attempt to relieve a bottleneck of Liverpool fans outside Sheffield's Hillsborough Stadium, opened an exit gate before kickoff. This prompted thousands of fans to funnel into the overcrowded stadium, causing a stampede that trampled hundreds of people. In addition to the 96 people that were killed, more than 700 others were injured.
David Duckenfield, the then-match commander for the South Yorkshire Police, was charged with manslaughter by gross negligence. Sue Hemming, the head of the Crown Prosecution Service's special crime and counter-terrorism division, said CPS would allege Duckenfield's failure to take personal responsibility for the incident was "extraordinarily bad and contributed to the deaths of each of those 96 people who so tragically and unnecessarily lost their lives."
Hemming noted that the manslaughter charge would only apply to the 95 people who died on the day of the incident—the 96th, Anthony Bland, died four years later after he was taken off life support.
Norman Bettison, an inspector in the South Yorkshire force at the time, faces four counts of misconduct in a public office for allegedly lying about the disaster and its aftermath. The four others charged include Graham Mackrell, a designated safety officer for the Hillsborough stadium; Peter Metcalf, a lawyer who represented the South Yorkshire Police; Donald Denton, the South Yorkshire police chief superintendent; and Alan Foster, the South Yorkshire police solicitor.
As my colleague Krishnadev Calamur reported, an initial inquest conducted soon after the match concluded that the fans were responsible for starting the stampede, after authorities—including Duckenfield—claimed they had opened the gate. It wasn't until 2012 that the findings of the original inquiry were rescinded and a new one began, which concluded in April 2016 that the 96 fans were unlawfully killed as a result of the "gross negligence" of  authorities.
British Prime Minister Theresa May said in response to the charges Wednesday that it will be a day of "mixed emotions" for the victims' families, adding that she could not comment further on the criminal prosecution.