Church of England 'Colluded' to Hide Sex Abuse, Leader Claims
An independent report concluded the Church helped hide longterm sexual abuse by a former bishop.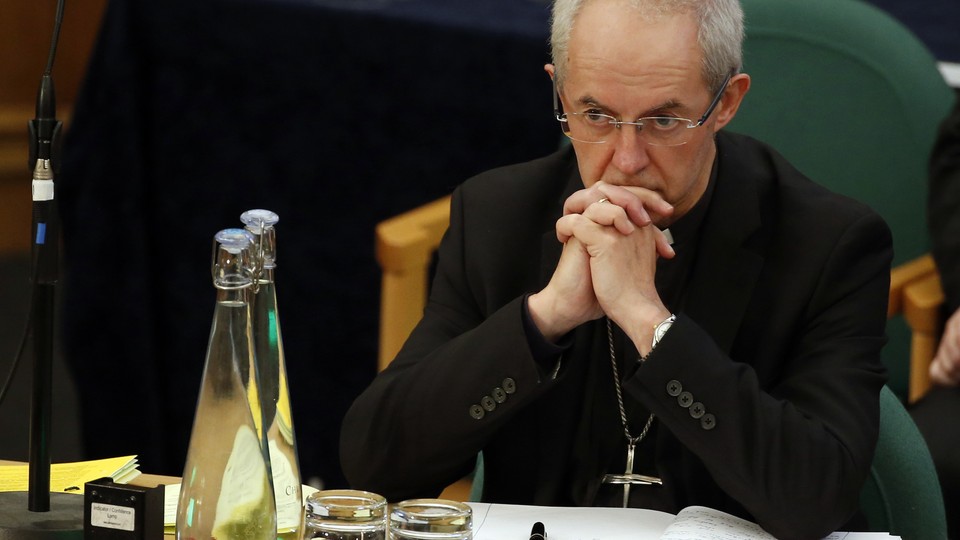 The Church of England "colluded and concealed rather than seeking to help those who were brave enough to come forward" when faced with allegations of longterm sexual abuse by one of its former bishops, the church's leader said Thursday.
"For the survivors who were brave enough to share their story and bring Peter Ball to justice, I once again offer an unreserved apology," Archbishop of Canterbury Justin Welby said in a statement. "There are no excuses whatsoever for what took place and the systemic abuse of trust perpetrated by Peter Ball over decades."
The archbishop's statements coincided with the release Thursday of an 81-page report titled "An Abuse of Faith," which outlined the results of an independent investigation into the church's handling of sex-abuse allegations against former bishop Peter Ball, who in 2015 admitted to sexually abusing 18 young men over the course of two decades. Ball was handed a 32-month sentence for misconduct in public office and indecent assaults, though he was released on probation in February after serving 16 months.
The report, which Welby called a "harrowing read," said Ball used his position within the Church to target young men seeking spiritual guidance, noting there were "striking similarities across the accounts of those abused by him."
He had a well worn "modus operandi," in which he would target and groom boys and young men. His abuse was charged with religious intensity. The men we interviewed spoke of how he "exploited the significance, particularly within the Anglo Catholic tradition, of ritual." For Ball religious rites became "a mask for abuse, and theology (was) used as a way of justifying abuse." The evil of what he did was "compounded by his message that this made the victims more special and more holy."
The report said the church's response to the allegations was "perhaps its greatest failure in these events," adding that when interest in the story began to grow, "the Church appears to have been most interested in protecting itself."
Perhaps the most damning part of the report is its assessment that George [now Lord] Carey, who was then the archbishop of Canterbury, was warned about Ball's actions, but did nothing. The report said he "set the tone for the church's response to Ball's crimes and gave the steer which allowed Ball's assertions that he was innocent to gain credence."
Welby asked Carey to step down from his honorary position as assistant bishop following the report, calling the behavior "inexcusable and shocking." He also called for the church to implement the report's 11 recommendations, including improving support for survivors of clerical abuse and reinforcing disciplinary measures. This call was echoed by Bishop Peter Hancock, the church's lead bishop on safeguarding, who acknowledged such reforms may feel "too late" for survivors.
"I am personally aware from my meetings with individual survivors in the course of my work that they live with the effects of this abuse for their whole life," Hancock said in a statement. "I once again offer them my wholehearted apology."