Officers Charged With Conspiracy in McDonald Shooting Case
Three Chicago police officers have been accused of concealing evidence to protect the shooter, fellow officer Jason Van Dyke.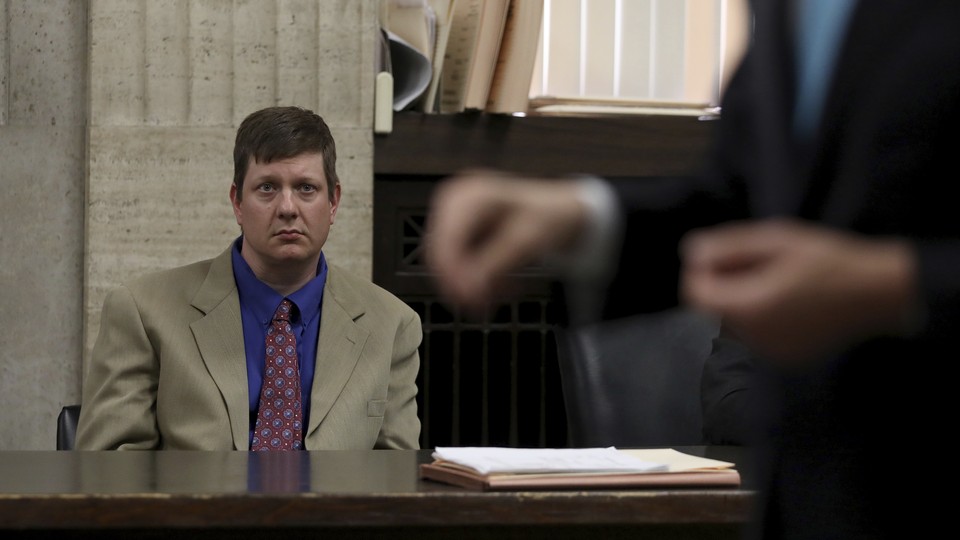 Three Chicago police officers were charged with conspiracy, obstruction of justice, and official misconduct on Tuesday for their actions following the fatal police shooting of Laquan McDonald, a 17-year-old black teenager, in October 2014. The officers have been accused of attempting to "conceal the true facts" of the shooting in an effort to protect their fellow officer, Jason Van Dyke, who fired at McDonald 16 times. Van Dyke pleaded not guilty in December 2015 to six counts of first-degree murder and one count of official misconduct. If convicted, he could face 20 years to life in prison.
On the day that Van Dyke was charged with murder, the city of Chicago released dashcam footage that seemed to contradict accounts from officers on the scene. After responding to reports that McDonald was wielding a knife and breaking into vehicles, Van Dyke and his fellow officers confronted the suspect, who reportedly slashed the tires of a police car. In the footage, McDonald is seen walking away from the officers before being shot repeatedly by Van Dyke, who continued to fire even as the suspect lay on the ground. Immediately following the shooting, officers on the scene reported that McDonald had moved aggressively toward Van Dyke with his knife.
While two of the indicted officers, Joseph Walsh and Thomas Gaffney, were present at the time of the shooting, the third officer, Detective David March, signed off on their statements, indicating that they were consistent with dashcam footage. All three officers are longtime members of the police force. According to the indictment, March has served as a police officer for more than 30 years, while Walsh and Gaffney each have around two decades of experience. In addition to falsely reporting the events of the shooting, the officers are accused of coordinating their accounts with that of Van Dyke, whom the indictment refers to as "Individual A."
In a Tuesday statement, Patricia Brown Holmes, a Cook County special prosecutor, said the officers submitted or approved false reports that McDonald had assaulted Walsh and Gaffney. They are also accused of intentionally neglecting to interview three key witnesses whose accounts differed from their own, and of failing to preserve important evidence related to the case. "The indictment makes clear that these defendants did more than merely obey an unofficial 'code of silence,'" Holmes said on Tuesday. "Rather, it alleges that they lied about what occurred to prevent independent criminal investigators from learning the truth."
The three officers are scheduled to be arraigned on July 10. While March and Walsh have already left the police force, Gaffney was suspended on Tuesday following the indictment. In January, a federal investigation prompted by the McDonald shooting found that Chicago police officers often demonstrated racially discriminatory behavior. The investigation also concluded that officers routinely used excessive force and infringed on people's civil rights. In light of these findings, the Chicago Police Department approved stricter limits on when officers are allowed to use firearms and other means of force. The new rules are scheduled to go into effect in the fall, following officer training.