Chelsea Manning's First Interview Since Her Prison Release
The former Army analyst accepted responsibility for the leak of classified information, but reaffirmed she had "a responsibility to the public."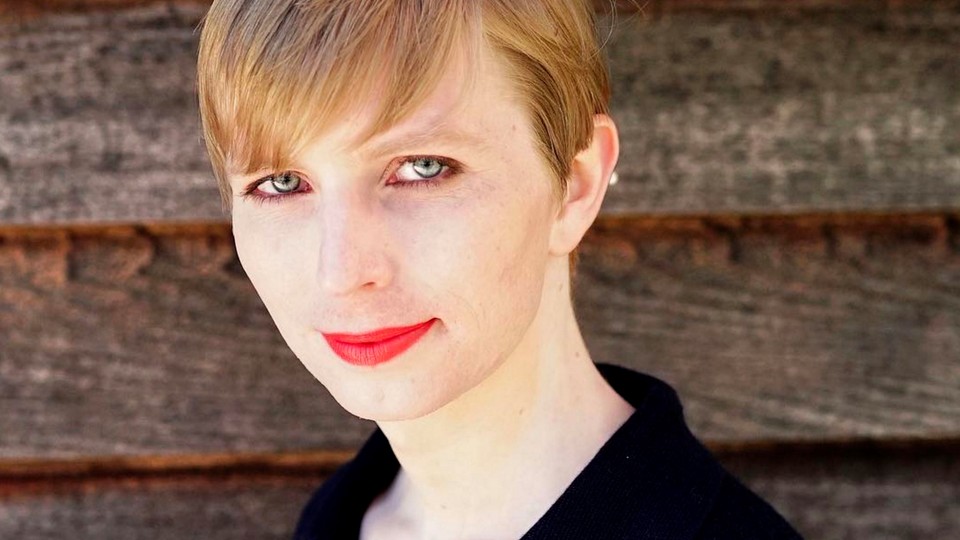 Former Army analyst Chelsea Manning gave her first televised interview Friday since her release last month from prison, where she served seven years for her role in leaking hundreds of thousands of classified documents to WikiLeaks.
When asked whether she felt she owed an apology to the American people for conducting what is considered the largest breach of classified data in U.S. history, Manning said she had accepted responsibility for her actions.
"No one told me to do this, no one directed me to do this," Manning told Nightline's Juju Chang. "This is me. It's on me."
Manning said the information she was had the job of reviewing, including evidence of civilian deaths in Iraq and Afghanistan, prompted her to leak the documents—a move she said she hoped would spark a public debate, and not one she believed would threaten national security.
"We're getting all this information and it's just death, destruction, mayhem," Manning said. "I stopped seeing just statistics and information and I started seeing people. Counterinsurgency warfare is not a simple thing, it's not as simple as good guys versus bad guys. It's a mess."
She added: "I have a responsibility to the public. We all have a responsibility."
Manning, who was arrested in 2010 as Bradley Manning, was convicted in 2013 for leaking more than 700,000 classified documents—including large caches of internal U.S. military reports and hundreds of thousands of U.S. State Department diplomatic cables—to WikiLeaks while working as a military-intelligence analyst in Iraq. The leak earned Manning a 35-year prison sentence. Manning announced she was transgender shortly after her sentence, but was denied her request to receive hormone-therapy treatment. During her time in prison, she protested her treatment and attempted suicide at least twice.
In the final days of his presidency, President Obama commuted the remainder of Manning's sentence—a move that was met with mixed reactions. Detractors declared Manning a traitor who put American lives at risk; supporters said they believed the time Manning spent in prison was adequate, if not excessive. Though Manning said she had not spoken to Obama since the commutation, she said she would want to thank him.
"I've been given a chance," Manning said. "That's all I wanted."
Though Manning's sentence was commuted, she was not pardoned. She is now working to appeal the conviction.