Reports of an Explosion in Brussels
Belgian security personnel shot dead one person at the city's Central Station in what authorities are calling a foiled terrorist attack.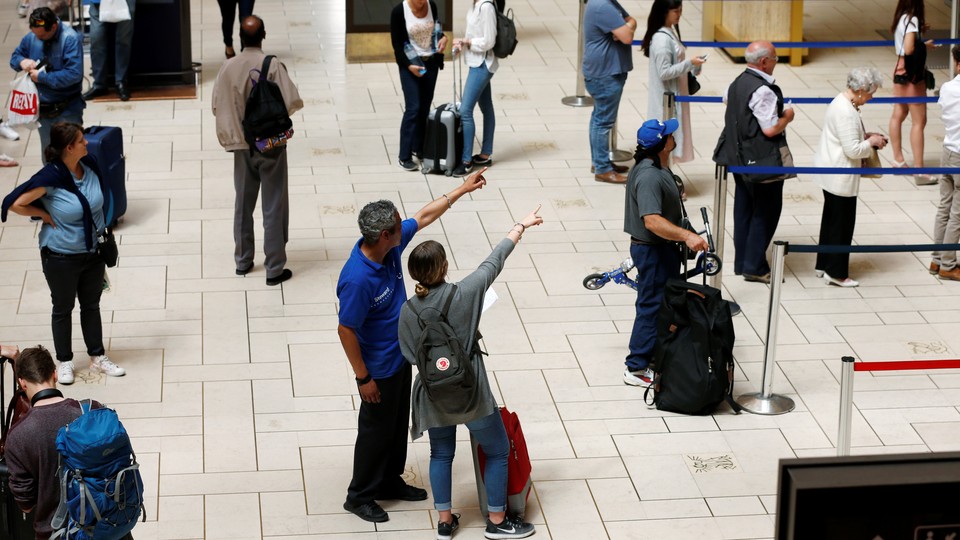 Updated at 5:44 p.m. ET
An individual was shot by Brussels police at the city's main train station Tuesday following reports of an explosion in what authorities are calling a foiled terrorist attack.
"There has been a suspect that has been shot by the military that was present in the central station," Eric Van der Sypt, the federal prosecutor,  told reporters. "We do not know if he is alive or if he is dead. There were no other victims."
Belgian media reported the Brussels Central Station was evacuated Tuesday after a man, reportedly wearing a belt of explosives, was fatally shot by authorities. Crisis Center Belgium, the national emergency-management body, confirmed there was an incident at the station and that an individual was "neutralized."
Apart from the individual, who has not been identified, no other casualties have been reported.
Belgium has been on high alert since a suicide-bombing attack targeted its subway system and airport in March 2016—an attack that killed 32 people and wounded hundreds of others. Since then, the country has maintained its threat level at 3, its second-highest level, which denotes a "possible and likely" threat.