Another Global Cyberattack?
The Ukrainian government and European firms say they are experiencing issues similar to last month's widespread hack.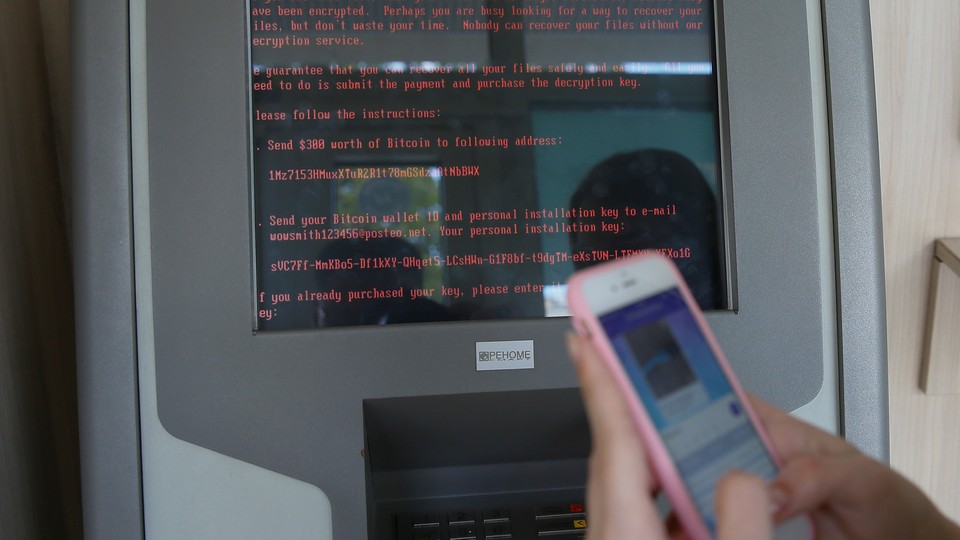 Computer systems across Europe may have been hit by another cyberattack Tuesday following reports of a breach that some experts bear similarities to last month's coordinated global hack that spread across Europe and Asia.
The Ukrainian government was the first to report the cyberattack, noting the country's institutions—including banks, the state energy distributor, and the country's main airport—were affected. Ukrainian Deputy Prime Minister Pavlo Rozenko said the government's entire computer network was down, and posted a picture to Twitter of a computer screen showing an error message.
Ukraine was not the only one to experience computer issues. Indeed, firms around the globe—including British advertising agency WPP, Danish shipping giant A.P. Moller-Maersk, Russian oil producer Rosneft, and French company Saint-Gobain—reported similar technical problems, though it is not clear if they were caused by the same attack.
It may be spreading further. U.S. drug company Merck announced its computer network was also compromised and that it is investigating the matter.
Though it is not known who was behind the attack, Ukrainian officials said it was caused by a version of the "WannaCry" ransomware that was responsible for last month's cyberattack on hundreds of thousands of computers in more than 150 countries, which some attributed to North Korean hackers who used leaked tools believed to belong to the National Security Agency. Like last month's cyberattack, the Tuesday hack took control over several computer systems and demanded users pay a digital ransom to access files. Computer experts say this malware, dubbed "Petya," essentially renders computers inoperable by encrypting their hard drives.
Last month's outbreak was ultimately curtailed after a U.K.-based researcher found a kill switch that he used to disable the ransomware.