Immigrant Arrests Are Up, but Deportation Is Down
Arrests of undocumented immigrants have increased by nearly 40 percent since Trump's legislative crackdown.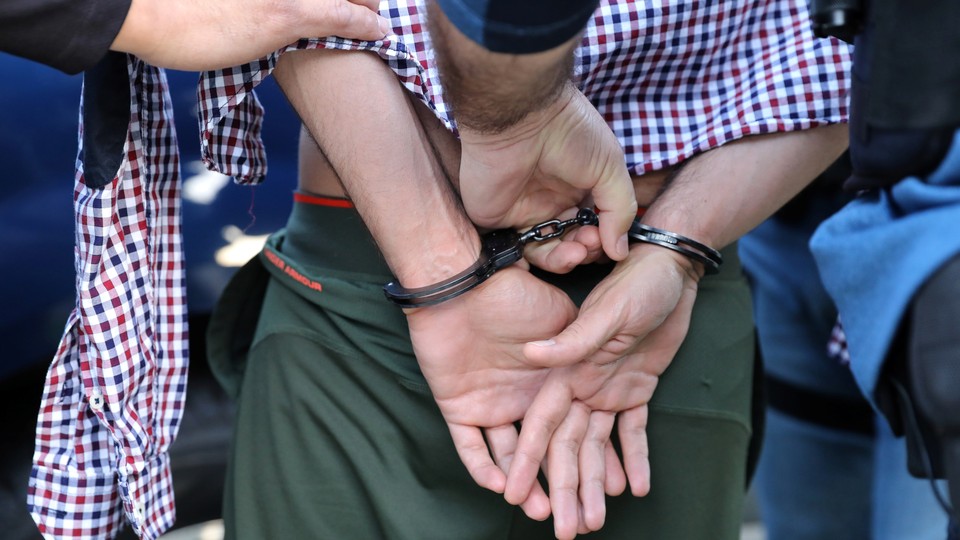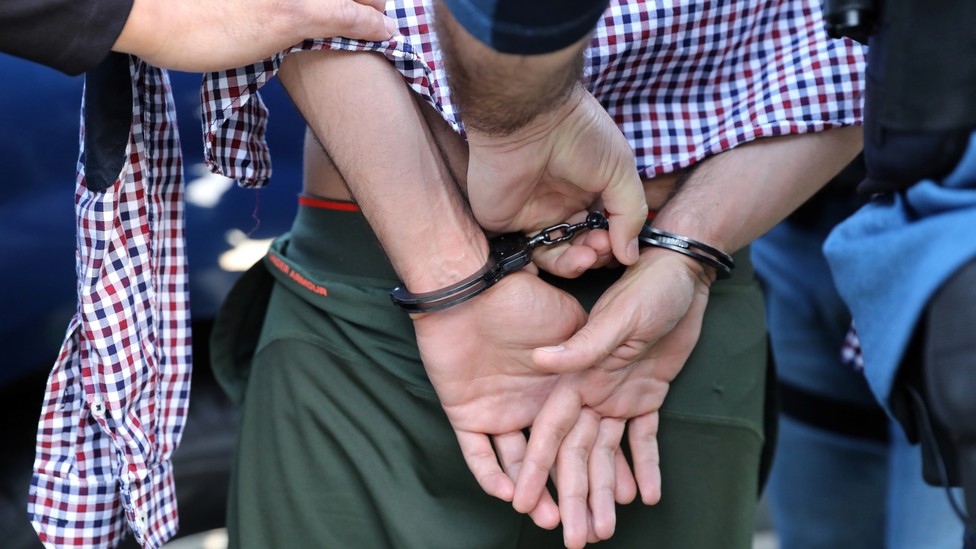 U.S. Immigration and Customs Enforcement (ICE) has arrested more than 41,300 undocumented immigrants in the 100 days since President Trump signed a pair of executive orders tightening border security and cracking down on sanctuary cities, ICE reported Wednesday. This represents a 38 percent increase from the same time period in 2016, when ICE arrested slightly more than 30,000 undocumented immigrants. ICE's acting director, Thomas Homan, attributed the spike in arrests to the fact that "agents and officers have been given clear direction to focus on threats to public safety and national security."
According to Wednesday's report, nearly 75 percent of undocumented immigrants arrested between January 22 and April 29 are convicted criminals, marking a 20 percent increase in these types of arrests since 2016. Just 2,700 of these convictions were for violent crimes, including homicide, rape, kidnapping, and assault. Meanwhile, arrests of undocumented immigrants whose only crime is living illegally in the U.S. have risen by an even greater margin. Between January 22 and April 29, ICE conducted around 10,800 "non-criminal arrests," compared to just 4,200 in 2016—an increase of more than 150 percent.
In a call with reporters, Homan said that undocumented immigrants with a criminal record or who pose a threat to national security remain a priority for the agency. Nevertheless, he added, ICE will continue to pursue all undocumented immigrants who have received a final order of removal by an immigration judge—including those without a criminal record. "I get asked a lot why we arrest somebody that's not a criminal," Homan said. "Those who do enter the country illegally ... violate the law. That is a criminal act."
In January, President Trump signed two executive orders intended to expand the authority of U.S. immigration officials. The first order focuses on "the immediate construction of a physical wall on the southern border" between Mexico and the U.S., and calls for an additional 5,000 border patrol agents in the region. The second order declares that sanctuary cities, or jurisdictions that limit their cooperation with federal immigration authorities," will no longer be eligible to receive federal funding "except as deemed necessary for law enforcement purposes."
Notably, Trump's second executive order also expands the number of undocumented immigrants who are considered "priorities for removal." Under the new legislation, any undocumented immigrant who poses a "risk to public safety or national security" qualifies as a priority. This marks a significant departure from the Obama administration, which designated immigrants convicted of serious crimes—including gang members, convicted felons, or those convicted of multiple misdemeanors—as priorities. In January, the president of the American Immigration Lawyers Association called Trump's plan "a blueprint for mass deportation"—a claim both the White House and the Department of Homeland Security have denounced.
In February, U.S. Homeland Security Secretary John F. Kelly released two memos describing how Trump's executive orders would be enforced in the U.S. According to Wednesday's ICE report, Kelly "has made it clear that ICE will no longer exempt any class of individuals from removal proceedings if they are found to be in the country illegally." Despite these new security measures, Homan told reporters that deportations have actually declined by 12 percent under the Trump administration. This is because more undocumented immigrants are being arrested in the interior of the country rather than along the border. As a result, they often face lengthy hearings in the nation's immigration court system.
In March, U.S. Customs and Border Protection revealed that the number of immigrants caught crossing the U.S.-Mexico border had in fact declined since January. According to Homan, "These statistics reflect President Trump's commitment to enforce our immigration laws fairly and across the board." Echoing Trump's language on the campaign trail, he added: "We are a nation of laws, and ignoring orders issued by federal judges undermines our constitutional government."