Roger Moore, Star of James Bond Films, Dies at 89
The actor's death was confirmed by his children.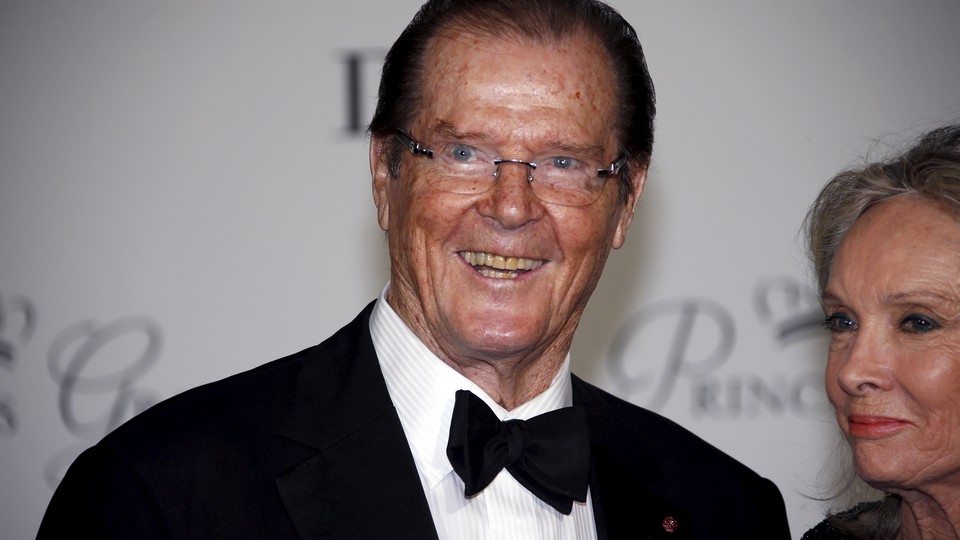 Roger Moore, who brought out James Bond's wry side in seven films featuring 007, and before that was known for his portrayal of Simon Templar in The Saint, has died. He was 89.
Moore's death after a brief battle with cancer was confirmed by his children in a statement.
With the heaviest of hearts, we must share the awful news that our father, Sir Roger Moore, passed away today. We are all devastated. pic.twitter.com/6dhiA6dnVg

— Sir Roger Moore (@sirrogermoore) May 23, 2017
Moore's last appearance in a Bond film was in 1985's A View to  Kill, and in the years since then he appeared in a smattering of movies, and spent much of time doing humanitarian work for which he was named a UNICEF goodwill ambassador in 1991. His approach to work was summed up in this quote to The New York Times in 1970, well before he achieved global stardom for the Bond movies. "Noel Coward once gave me a memorable bit of advice—'Accept every thing,'" Moore told the newspaper. "If you're an actor, keep working. That's what Coward said. Glorious advice."
Moore had taken that advice to heart. Following a short stint as a model in the 1950s, Moore appeared in small roles on television and films with little success—commercial or critical. His acting breakthrough came in 1958 with Ivanhoe, a British TV show based on the novel by Sir Walter Scott. Other roles followed, but the show that made him a household name came in 1962 with The Saint. He played Simon Templar, a sophisticated thief that fights villains with his wits and bon mots, for seven years in the series based on the Leslie Charteris novels.
It was a role that came in handy when the producers of the Bond movies needed a new star. Sean Connery, who was Moore's acting rival for years, had made the Bond franchise a tremendous international success, but he'd left the series after six official films. George Lazenby, the Australian who portrayed 007 in the much-maligned (unfairly) On Her Majesty's Secret Service, quit the role—or was fired depending on the version—after one movie. Bond's producers turned to Moore.
Moore first played Bond in 1973's Live and Let Die and continued playing him until A View to a Kill in 1985, when he was 58. Along the way, he transformed the role that Connery had portrayed with subtle menace and Lazenby with emotion, into one that possessed wit—and reflected the taste of the era: He wore digital watches in several outings and drove a Lotus Esprit S1.
His acting was often criticized, and he publicly, at least, didn't seem to take it to heart.
"My acting range has always been something between the two extremes of 'raises left eyebrow' and 'raises right eyebrow,'" he is once reported to have said.
He didn't act for the five years after his retirement as Bond, but returned to movies, often appearing as an English aristocrat. He was better known for his humanitarian work in his later years, and was honored with awards from several governments, including a knighthood in 2003.
Moore, who had lived in European tax havens since the 1970s, was married four times. His marriages to Doorn Van Steyn (1946-53), Dorothy Squires (1953-68), and Luisa Mattioli (1969-96) ended in divorce. He married his companion Kristina Tholstrup in 2002. Tholstrup survives him, as do three children from his relationship with Mattioli.