Puerto Rico Files for Bankruptcy
The island territory owes its creditors $70 billion, marking the largest bankruptcy in the U.S. municipal bond market's history.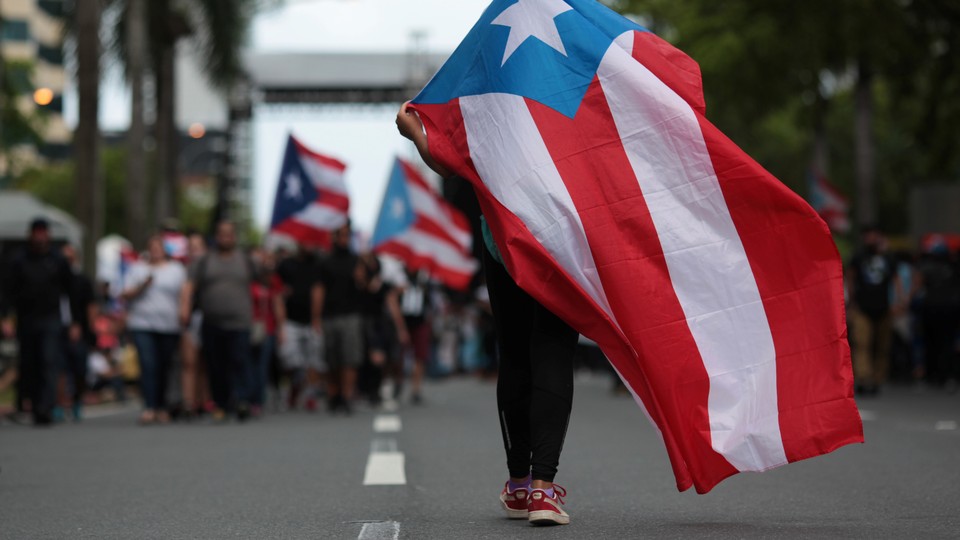 Puerto Rican Governor Ricardo Rosselló announced Wednesday the island would seek to address its $70 billion debt crisis in federal bankruptcy court, marking the largest municipal bankruptcy filing in U.S. history.
"We have sustained our position to negotiate in good faith, but before the current scenario, we choose to protect our people," Rosselló said Wednesday in a tweet. The announcement came a day after Puerto Rico was hit by several lawsuits from major creditors to recover millions of dollars they invested in bonds issued by the island's government, which has declared several defaults throughout its decade-long recession.
Since Puerto Rico is a U.S. territory, it's barred from filing for traditional bankruptcy. Rosselló said the government would seek relief under the Puerto Rico Oversight, Management, and Economic Stability Act, or PROMESA, which was passed by Congress last June to address Puerto Rico's impending financial crisis. As my colleague Gillian B. White reported at the time, it was not without controversy.
The bill has been controversial for plenty of reasons, chief among which is that PROMESA gives sweeping power to a financial-oversight board, which has yet to be appointed. They will be in charge of doing things such as approving budgets and fiscal plans, they can veto debt issuances and determine which projects get funded and which don't. And they don't answer to Puerto Rico or its leaders. Instead, board members are appointed by the president for three-year terms and can only be removed by the president. As a result, some feel PROMESA gives the people of Puerto Rico and its elected officials virtually no agency in the island's future.
In addition to its $70 billion debt, Puerto Rico also faces a nearly 45 percent poverty rate and a 12.4 percent unemployment rate—factors that have resulted in a massive population decline, as many Puerto Ricans have moved to the U.S. mainland to seek employment opportunities.