Prince Philip's Retirement
Buckingham Palace says the husband of Queen Elizabeth II will attend previously scheduled engagements until August.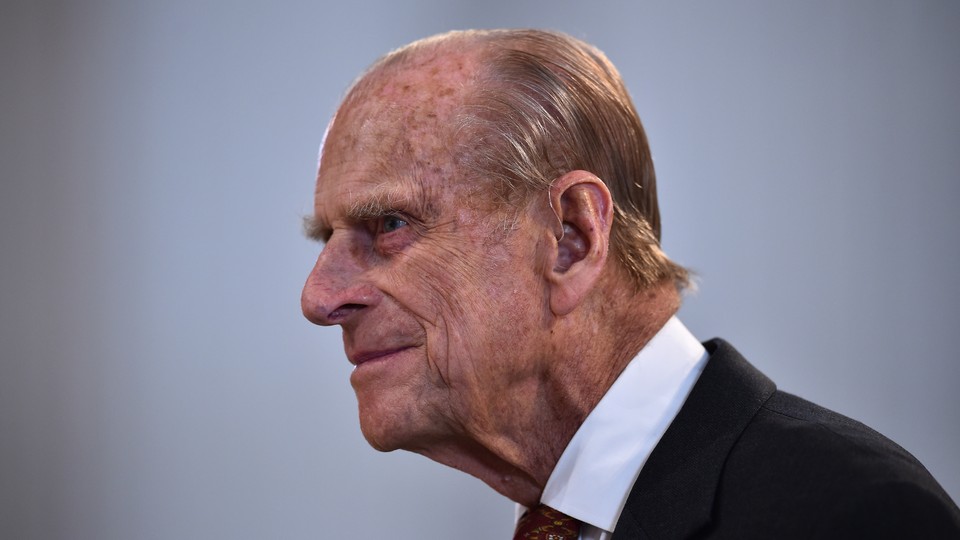 Prince Philip will retire this fall from his royal duties, Buckingham Palace announced Thursday.
Philip, the husband of Queen Elizabeth II, will attend previously scheduled engagements until August, but won't accept invitations after that, a palace spokesman said, adding the decision was made by the 95-year-old Duke of Edinburgh and supported by the queen. Elizabeth, who is 91, "will continue to carry out a full program of official engagements," the statement said.
Last year, Philip was the fifth-busiest member of the royal family. He carried out royal engagements on 110 days.  He is expected to continue to be associated with the organizations for which he serves as patron:
The Duke of Edinburgh is Patron, President or a member of over 780 organisations, with which he will continue to be associated. pic.twitter.com/lH2zsYKXsp

— The Royal Family (@RoyalFamily) May 4, 2017
Philip is known for both his off-the-cuff remarks and his sometimes embarrassing gaffes. At an event in London on Wednesday, he referred to himself as the "world's most experienced plaque unveiler."
The Guardian notes that though Philip has been suffered illness in recent years, he continues to remain physically active: "He … was seen riding a carriage with four horses through Windsor in March. He took up carriage driving after being forced to retire from playing polo many years ago."
Philip and Elizabeth, who were married in 1947, will have been married for 70 years in November. He is the longest-serving consort in U.K. history, though he was never officially given the title of prince consort, held by Prince Albert, who was married to Queen Victoria.
Philip, who was born in 1921 into the Greek and Danish royal families, fled with his parents eventually to the U.K. in 1922 following the overthrow of the Greek monarchy. He had what was described as a promising career in the Royal Navy, which he had to give up in 1951 when his father-in-law, George VI's health began to fail, leading to Elizabeth accession to the throne.
Philip turns 96 next month.