The ISIS-Linked Takeover of a Philippines City
Thousands have fled Marawi City since it was overrun by an Islamist group affiliated with the Islamic State.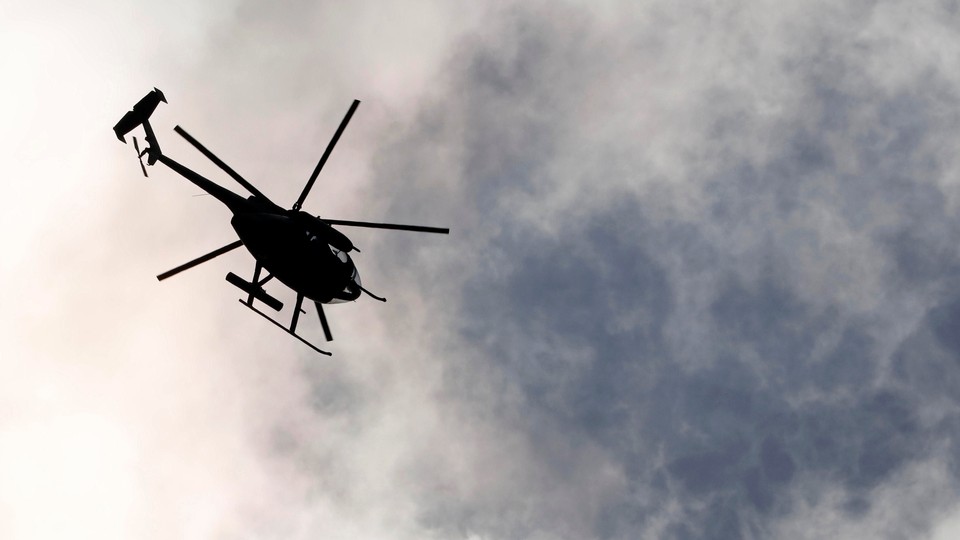 The Philippines military conducted airstrikes Tuesday in an effort to regain control of the southern city of Marawi, which was overrun last week by an Islamist group affiliated with the Islamic State.
"Precision airstrikes are judiciously used to prevent collateral damage and employed at specific targets of resistance to protect our troops and hasten clearing of the city of terrorist elements who continue to resist," Brigadier-General Restituto Padilla, a military spokesman, told the Philippine news agency.
More than 100 people have been killed and several thousand displaced since the Maute Islamist militant group first entered and overran Marawi, a Muslim-majority city located on the southern island of Mindanao. The clashes reportedly began after government forces attacked the militants for harboring Isnilon Hapilon, the leader of the Abu Sayyaf terrorist group and ISIS's designated leader in southeast Asia. Abu Sayyaf, which is considered one of the smallest yet most violent jihadist groups in the southern Philippines, is notorious for kidnapping for ransom and beheading hostages, as well as for targeting civilians and the army.
The clashes prompted Philippines President Rodrigo Duterte to declare martial law last Wednesday on the island—a precaution he said he might apply to the whole country if he deemed it necessary. He later told the country's troops during a speech that he would take responsibility for the consequences of anything they did under martial law, telling them: "I will go to jail for you. If you happen to have raped three women, I will own up to it."
The comments, which was reported as a joke, are not uncommon for the Philippines president, whose speeches are often riddled with profanity, threats, and off-putting remarks.