Philadelphia's Lawsuit Against Wells Fargo
The city alleges the bank unfairly targeted minorities with bad loans.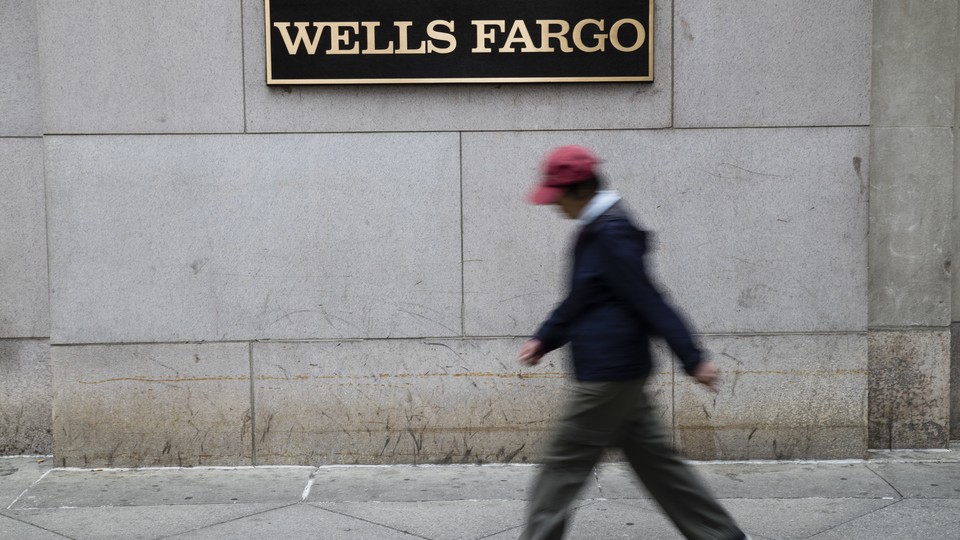 Philadelphia is suing Wells Fargo for what it calls predatory lending in violation of the Fair Housing Act of 1968. The lawsuit comes two weeks after the U.S. Supreme Court ruled that cities can sue banks that may have targeted minorities with bad loans.
The city's lawsuit, filed in the U.S. District Court in Philadelphia, says Wells Fargo purposefully pitched high-risk loans to black and Latino borrowers, though their credit enabled them to apply for better loans. The lawsuit says Wells Fargo was aware of this imbalance, and even encouraged employees to take advantage of it. The claims are similar to those made by Miami, which the U.S. Supreme Court ruled earlier this month could proceed with its lawsuits against banks for targeting minority customers.
Like Philadelphia's lawsuits, Miami alleged that banks unfairly targeted minority borrowers with bad loans. Then after the financial crisis, these customers, and even entire communities, saw unequal rates of foreclosure. Miami filed its lawsuits in 2013 against Bank of America and Wells Fargo, saying their discriminatory lending caused undue financial harm on the city, increased segregation, and lowered property values. The Supreme Court's decision was important because while similar lawsuits have been made by individuals, or small groups of people, this is the first time a city representing entire communities has sued under the FHA. By siding with Miami, the court essentially ruled that cities can be regarded as people under the FHA.
Miami's case has returned to a federal appeals court in Atlanta, which will decide how much proof Miami needs show in order to demonstrate the banks knowingly discriminated against communities. That decision, too, will likely set precedent for other cities, as Los Angeles, Oakland, Baltimore, and Memphis have all filed similar lawsuits.
In its lawsuit, Philadelphia said an analysis found that more than 23 percent of loans to minority customers were high-risk or high-cost, while only 7.6 of white customers were given similar terms. Philadelphia has asked Wells Fargo to end these practices, and is seeking monetary damages from lost taxes, lowered property values, and compensation for increased segregation.
In a statement, Wells Fargo denied the city's claim, calling them "unsubstantiated accusations" that do not "reflect how we operate in Philadelphia and all of the communities we serve."
The accusations are particularly stinging because they come at a time the bank is emerging from another controversy. Last September, the bank settled charges that its employees created millions of fake customer accounts in order to meet unreasonable sales goals. The size of the scandal is still growing, and recent estimates say employees created more than 3.5 million fake accounts or lines of credit, and that there's evidence top executives knew of the problem for years.
Last week, Philadelphia City Council voted unanimously to remove Wells Fargo as the bank that handles the city's payroll. The city has said that neither the lawsuit, nor the fake account scandal, factored into its decision.