Mother Nature 'Hard at Work' in Big Sur
Authorities say a massive landslide has caused "unprecedented" damage to the Pacific Coast Highway in California.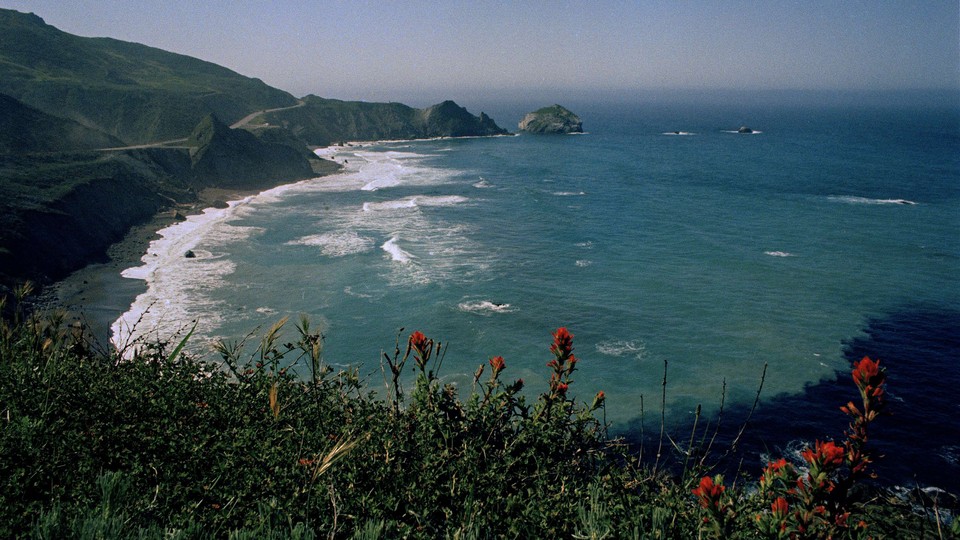 A massive landslide inundated nearly a third of a mile of Big Sur's Pacific Coast Highway under rock and dirt over the weekend, resulting in what authorities have called "unprecedented" damage to the scenic coastline.
Here's what the landslide looks like:
The California Department of Transportation's 5th district said in a tweet Monday that a third of a mile of the scenic roadway was covered by more than a million tons of rock and dirt ranging between 35 and 40 feet deep, adding that the incident was "Mother Nature hard at work." Indeed, images from the scene show the roadway completely blocked.
Jim Shivers, the Caltrans District 5 spokesman, told the Los Angeles Times the landslide was "unprecedented," adding that storms from the state's wettest winter on record caused an estimated $1.3 billion in damage to state and local roadways this year—a cost that is likely to rise following this past weekend's landslide.
Though it is unclear how long it will take the state to clear the roadway, the Pacific Coast Highway was already closed for repair to address earlier landslides.