Exit, Mike Dubke
The White House communications director's departure could be part of a wider shake-up of his team.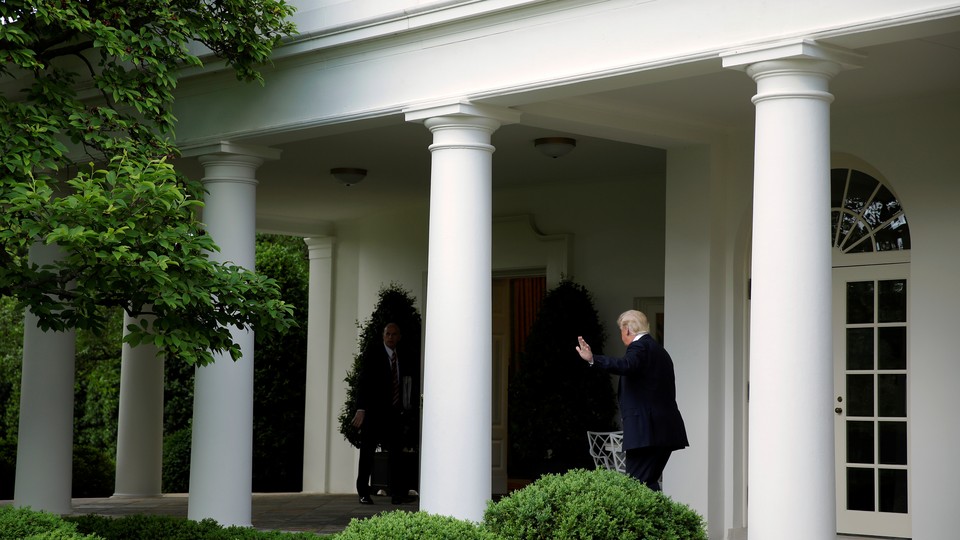 Mike Dubke, the White House communications director, has resigned from his position, a move that could portend a wider shake-up of the team, CBS News and The Washington Post are reporting Tuesday.
"I will say that he has expressed his desire to leave the White House," Kellyanne Conway, President Trump's counselor, told Fox & Friends.
Dubke, who had been on the job three months, resigned May 18, Conway said, but stayed in the position until Trump returned to Washington after his first foreign trip as president. His last day could be as early as Tuesday, the Post reports, citing a senior administration official.
Dubke's departure could be part of a wider shake-up of the White House communications team. According to several accounts, Trump has been unhappy with the way the team has responded to the fallout over news reports about his campaign's contacts with Russia. Last week, news reports said Jared Kushner, Trump's son-in-law and adviser, sought a back-channel to communicate with the Russian government during the presidential transition. Trump himself has been under scrutiny for divulging sensitive information from an ally—later revealed to be Israel—to Russian officials.
The job of the White House communications director is to promote the administration's agenda and coordinate its messaging. Dubke came to the White House in February to help ease some of Sean Spicer's responsibilities. The White House spokesman's position was also said to be tenuous before Trump's nine-day foreign trip.
Dubke came to the job from Crossroads Media, the Republican advertising firm that he founded. Axios reports: "Insiders say Dubke came in with few patrons, and never gelled with the originals. His departure is a reminder of how hard it is for newcomers to thrive in Trumpland." Here's Dubke's note to his associates, via Maggie Haberman, The New York Times's White House correspondent: