Jakarta Governor Withdraws His Appeal From Prison
The governor's wife announced Tuesday that her husband has dropped his appeal of a two-year jail sentence "for the sake of our people and nation."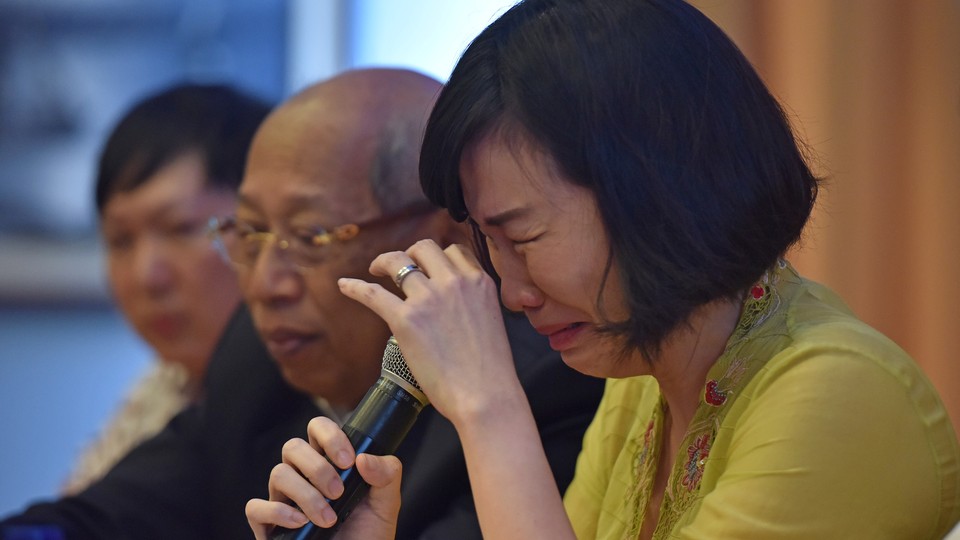 Jakarta's outgoing governor, Basuki Tjahaja Purnama, has withdrawn his appeal of a two-year jail sentence, his wife tearfully announced at a news conference on Tuesday. The governor, who is often referred to by his nickname, "Ahok," was found guilty of blasphemy on May 9 following comments he made regarding the Koran, the central religious text of Islam. On a work trip late last year, Purnama claimed that Jakarta's Islamic leaders were misrepresenting a principle in the Koran in an effort to discriminate against Christian candidates.
While the governor eventually apologized for the comments, they played a major role in foiling his bid for reelection. As the second Christian governor in Jakarta's history, Purnama hoped to become the city's first directly elected non-Muslim leader. Indonesia is the world's largest majority-Muslim nation, with approximately 202.9 million Muslim residents. Purnama assumed his original post as governor by default after his predecessor, Joko Widodo, was elected president. While allied with Purnama, Widodo has called on all parties to respect the court's sentencing.
On Tuesday, Tommy Sihotang, a defense lawyer for Purnama, said the governor withdrew his appeal due to mounting political tension in Indonesia. In the wake of Purnama's sentencing, many of his supporters have held protests and candlelight vigils in cities throughout the country. Prior to the court's verdict, Islamist groups called for the governor to be jailed or executed and held large opposition rallies, including one that turned violent.
At Tuesday's news conference, Purnama's wife, Veronica Tan, read a letter written by her husband from prison in which he expressed concern over clashes between his supporters and opposition groups. "It is not right to protest against each other in the process I am going through now," Purnama wrote. "What a loss the citizens of Jakarta would have to endure—congestion and economic losses due to demonstrations that disrupt traffic." Despite plans to contest his sentence, Purnama said he withdrew his appeal "for the sake of our people and nation." Sihotang reiterated this sentiment on Tuesday, saying the governor's decision to drop the appeal came "straight from the heart." In his letter, Purnama took the opportunity to thank his supporters for their prayers, notes, and gifts, saying he had "learned to forgive and accept all this."
In addition to Purnama's ethical motivation to withdraw his appeal, there may be a practical incentive as well. According to Sihotang, appealing the decision in Jakarta's High Court could make Purnama vulnerable to a much lengthier sentence. In 2013, Djoko Susilo, a former inspector general, had eight years added to his sentence after appealing his conviction for corruption and money laundering. As it stands, Purnama could be eligible for parole after serving at least two-thirds of his two-year sentence. Although this could keep him in jail until late 2018, Purnama's legal team has already requested for the governor to be placed on either home or city confinement. The governor's decision might also allow an appeal from prosecutors, which calls for a suspended one-year jail sentence, to move forward in court. "We don't want to intervene with the prosecution. They can go ahead," one of Purnama's lawyers, Wayan Sudirta, told Reuters on Tuesday.
A day before Purnama announced he was dropping his appeal, the United Nations urged the Indonesian government to overturn his sentence or "extend to him whatever form of clemency may be available under Indonesian law so that he may be released from prison immediately." In a statement on Monday, UN experts echoed the fears of many when they argued that "Purnama's blasphemy conviction and imprisonment will undermine freedom of religion or belief and freedom of speech in Indonesia."