A Fresh Bailout Deal for Greece
It will receive emergency funds from its international creditors in exchange for more cuts to government pensions and more tax revenue.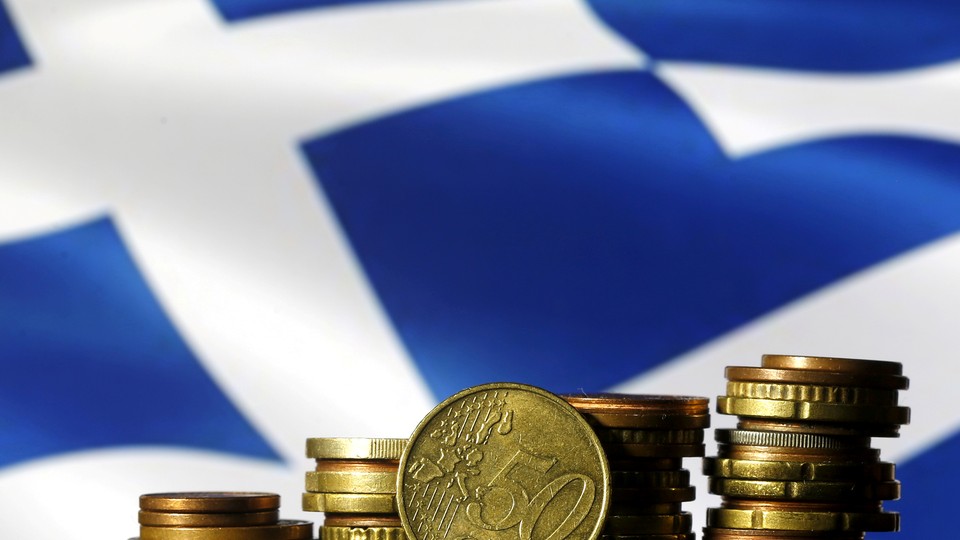 Greece and its international creditors have struck a deal that would allow the country to receive bailout funds in exchange for more cuts to government pensions and higher taxes.
Under the terms of the agreement, Greece will, among other things, cut pensions in 2019 and reduce the amount at which taxes must be paid in 2020 in order to save 2 percent of gross domestic product. In return, Greece's creditors will release the equivalent of $7.6 billion in emergency funds—money Athens needs to repay debt that matures in July. The deal must be approved by both the Greek Parliament and finance minister of the eurozone, the 19 EU countries that use the euro single currency.
Upon the conclusion of talks Tuesday with Greece's creditors—the eurozone, the International Monetary Fund and the European Central Bank—Greek Finance Minister Euclid Tsakalotos said: "There was white smoke," a reference to the papal election.
Greece, which hasn't quite recovered from the global economic crisis of 2008, owes its creditors an estimated $330 billion. Its debt levels are at 179 percent of GDP.