Another Senior Fox News Employee Is Out
Co-President Bill Shine has resigned amid accusations he concealed Roger Ailes's unseemly behavior.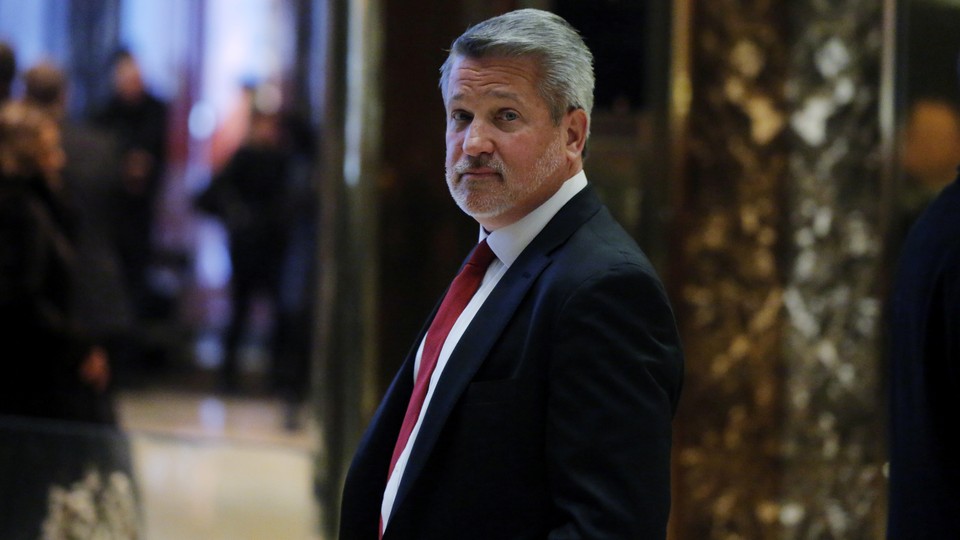 Fox News's Bill Shine has resigned from his position as co-president, the network's acting CEO, Rupert Murdoch, announced Monday. Shine's fellow co-president, Jack Abernethy, will retain his position, while senior employees Suzanne Scott and Jay Wallace will help to absorb some of his responsibilities. Shine was an employee of Fox News since its founding in 1996.
Shine's resignation comes less than two weeks after Bill O'Reilly, the network's most-watch anchor, was ousted following a string of sexual harassment allegations and an internal investigation of his behavior. In July 2016, former CEO Roger Ailes resigned after being accused of sexual harassment by a number of female employees. Shine was promoted to co-president in the wake of Ailes' departure.
In a statement Monday, Murdoch called Shine's resignation "a significant day for all at Fox News." He went on: "Bill has played a huge role in building Fox News to its present position as the nation's biggest and most important cable channel in the history of the industry. His contribution to our channel and our country will resonate for many years."
Shine had been accused of concealing Ailes's alleged sexual misconduct and dismissing the concerns of women who were reportedly harassed by Ailes. In response, some women's-rights groups called for his termination. On April 24, the women's rights group UltraViolet released a statement arguing "Fox News' problem with sexual harassment and assault [...] can't be fixed as long as Bill Shine remains President." Shine has denied wrongdoing.
Just last week, Shine was seen dining with Abernethy and Murdoch near Fox's headquarters. While some took it as a sign that his position was safe, others continued to speculate Shine was on shaky ground at Fox. On April 27, host Sean Hannity responded to rumors of Shine's departure, suggesting it could signal "the total end of the [Fox News Channel] as we know it." Hannity also tweeted using the hashtag #IStandWithShine.
While the motivation for Shine's departure is not yet explicit, the timing is, at the very least, coincidental. Fox is scheduled to release two new shows Monday: Fox News Specialists and The Story, a reformatted version of The First 100 Days with Martha MacCallum. Shine also leaves Fox at a time when Murdoch is seeking to acquire Sky, a British satellite and television network. A U.K. regulatory agency is working to determine whether 21st Century Fox is a "fit and proper" owner for the network.