Former U.S. Representative Found Guilty of Fraud
Corrine Brown was convicted Thursday of stealing funds from a fake charity masquerading as a scholarship service.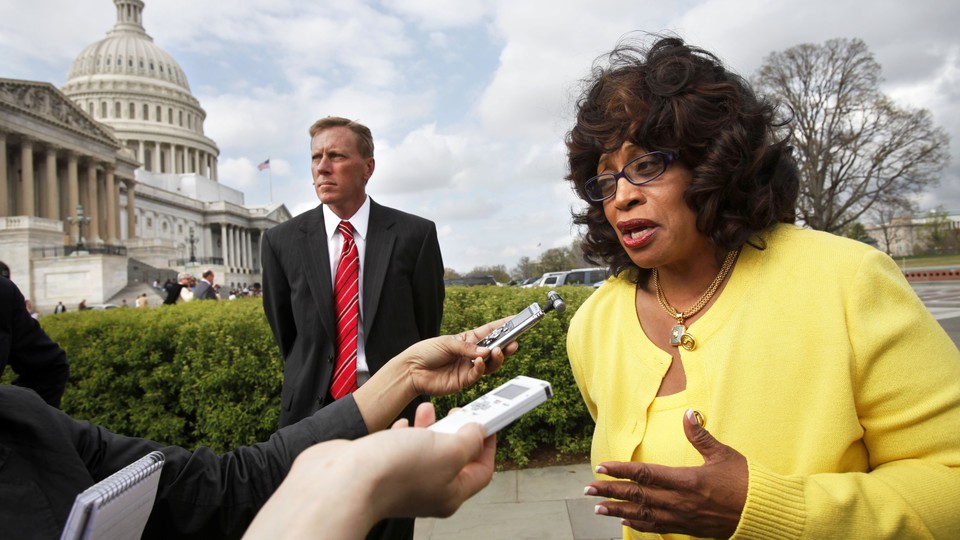 Former U.S. Representative Corrine Brown was found guilty Thursday of pocketing hundreds of thousands of dollars that she raised for a fake charity alongside her former chief of staff, Elias "Ronnie" Simmons. Brown was a member of the House of Representatives for more than two decades, and one of the first African-Americans from Florida to be elected to Congress. She ran for reelection in 2016, but was defeated shortly after news surfaced that she had been indicted on seven counts of wire fraud, five counts of mail fraud, three counts of falsifying tax returns, and one count of conspiracy.
From 2012 to 2016, Brown and Simmons were aligned with the One Door for Education Foundation, a Virginia-based organization claiming to provide education expenses like college scholarships and school computers to underprivileged students. Brown was accused of using her status as a congresswoman to solicit more than $800,000 for the fraudulent charity. Federal prosecutors said Brown and Simmons used the donations to finance vacations and car repairs. The Justice Department also accused them of diverting more than $300,000 in funds "for events either hosted by Brown or held in her honor," including a high-profile golf tournament, box seats for an NFL game, and tickets to a Beyoncé concert. According to Brown's indictment, only $1,200 of the charity's funds were used for scholarships over five years.
On Thursday, Brown was convicted of 18 of the 22 charges filed against her, despite pleading "not guilty." Brown escaped two charges of mail fraud and two charges of wire fraud. Both Simmons and the charity's president, Carla Wiley, pleaded guilty and testified against Brown in court. Simmons claimed that Brown had instructed him to remove money from the charity's account on multiple occasions. Most of the money he deposited into Brown's personal account, he said, and some he pocketed himself.
Brown, who testified on her own behalf, presented a different story, arguing that Simmons was responsible for the theft, and that she had been too trusting of both him and other staffers. According to local NPR affiliate WJCT, the prosecution attempted to portray Brown "as an egotistical politician who lived beyond her means," presenting evidence in the form of bank records, checks, letters, and emails.
A statement from the Jacksonville FBI department explains the guilty verdict:
Former Congresswoman Brown took an oath year after year to serve others, but instead she exploited the needs of children and deceived her constituents to advance her own personal and political agendas. Corrupt public officials undermine the integrity of our government and violate the public's trust, and that is why investigating public corruption remains the FBI's top criminal priority.
Brown responded with her own statement through her lawyer on Thursday, in which she maintained her innocence and indicated her plans to motion for a second trial:
On Thursday, WJCT's Ryan Benk reported that Brown's sentencing could take longer than 90 days if the judge denies her request for another trial. While Brown does not face a mandatory minimum sentence, she will likely spend the rest of her life in prison. During her arraignment, Politico reported that Brown could receive a prison sentence of up to 357 years and be fined for up to $4.8 million.
Known in the Jacksonville community for her public service, Brown is a longtime friend of Martin Luther King III, the oldest son of the famous civil rights leader. While visiting a Jacksonville-based non-profit in February, King praised Brown for supporting local programs in the city, including the downtown federal courthouse where she was prosecuted. "If you don't know about her, you need to," King said while speaking to a group of ex-offenders enrolled in a local job training program. "She is an institution."