Trump on Attack on Copts in Egypt: 'The Bloodletting of Christians Must End'
Gunmen killed at least 28 people on their way to a monastery.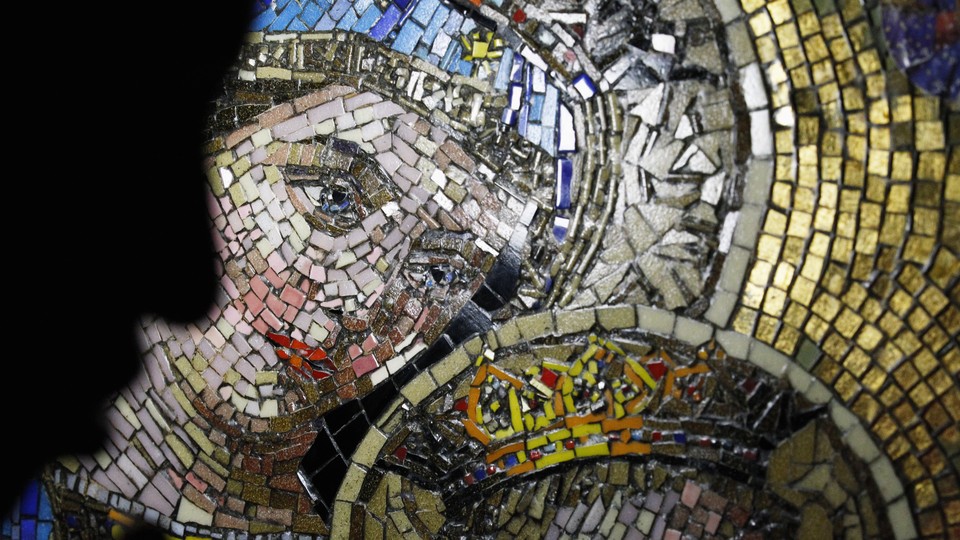 Updated at 3:35 p.m. ET
President Trump says the "merciless slaughter of Christians in Egypt tears at our hearts and grieves our souls" after gunmen killed 28 Coptic Christians in Egypt's El-Minya governorate.
"America also makes clear to its friends, allies, and partners that the treasured and historic Christian Communities of the Middle East must be defended and protected," Trump said in the statement. "The bloodletting of Christians must end, and all who aid their killers must be punished."
The attack on the Copts is the latest since the one on April 9, Palm Sunday, when suicide bombers struck Coptic churches in Tanta and Alexandria, killing a total of 47 people. The Egyptian government issued a three-month state of emergency after those bombings. ISIS claimed responsibility for that attack, and others on the group.
No one has yet claimed responsibility for Friday's attack. Ahram Online, the English-language website of Egypt's Al Ahram newspaper, reported that the Christians were on a bus taking them to Saint Samuel Monastery, about 140 miles southwest of Cairo. Twenty-seven people were also injured in the attack in which two cars carrying gunmen attacked the bus. Egyptian President Abdel-Fattah El-Sisi ordered an emergency security meeting following the attack.
Christians make up about 10 percent of Egypt's 94 million people. Copts, the largest Christian group in the country, trace their church back to 50 AD, when the Apostle Mark is said to have visited the area. That makes the Coptic Church one of the oldest Christian groups in the world.