Dallas-Area Officer Charged With Killing Unarmed Teenager
Authorities believe the officer "intended to cause serious bodily injury" to 15-year-old Jordan Edwards.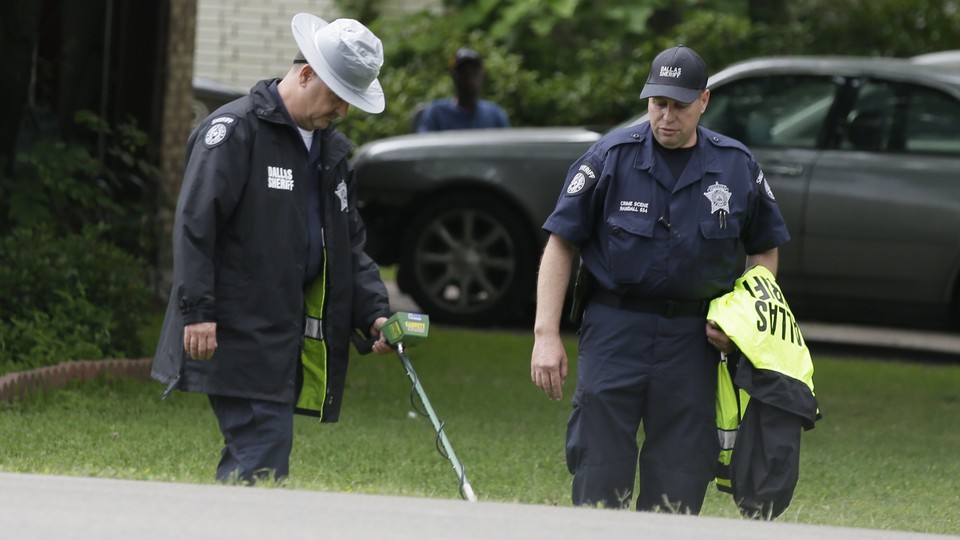 The Dallas County District Attorney's Office has issued an arrest warrant for Roy Oliver, the police officer who fatally shot Jordan Edwards, a 15-year-old high school student, on April 29. Late Saturday night, Oliver and his fellow officers responded to a report of underage drinking at a house party in Balch Springs, Texas. When the officers detected a black Chevy Impala driving away from the party, they ordered the driver to stop, but the driver ignored. Footage from the officers' body cams showed Oliver, who had earlier gone to his car to retrieve his patrol rifle, firing at Edwards's vehicle as it was leaving the scene.
Balch Springs Police Chief Jonathan Haber originally misspoke when reporting the event, saying Oliver shot at the car as it was reversing toward him. Haber later amended his statement to clarify that the car was driving away from Oliver and his fellow officers. At the time he was shot, Edwards was seated in the front passenger seat of the car. His brothers and two friends were also present, but suffered no injuries. None of the passengers in the car were armed.
A local NBC affiliate said it took the passengers a few moments to notice that Edwards had been shot in the head. When Edwards's 16-year-old brother, who was driving the car, saw his brother slumped over in the seat next to him, he pulled over and called for help. Edwards was eventually taken to a local hospital, where he was pronounced dead.
In a statement on Tuesday, the Balch Springs Police Department announced that Oliver, who has been with department for six years, was fired for violating departmental policies. "After reviewing the video, I don't believe that [the shooting] met our core values," Haber told reporters. Edwards's family thanked the department through their attorney for making "commendable strides toward justice," but acknowledged that they faced a "long road ahead."
Three days after Oliver's termination, the Dallas County Sheriff's Department announced they had filed a warrant for his arrest. In a statement to ABC, Melinda Urbina, a spokesperson for the department, pointed to evidence that Oliver "intended to cause serious bodily injury and commit an act clearly dangerous to human life." Urbina told ABC that any peace officer has the authority to arrest Oliver, unless he chooses to turn himself in. As of this writing, Oliver has not been taken into custody.
"The investigation into the death of Jordan Edwards will continue and does not conclude with the arrest of Roy Oliver," Urbina added. The case has already garnered national attention as what many are calling another example of racial bias and police brutality in the U.S. But, as my colleague David Graham pointed out on Tuesday, the Edwards case is particularly noteworthy, since it may very well be the first high-profile police shooting of the Trump era.
---
* This article originally featured a photograph that showed Dallas police officers after a shooting that took place on May 1. We regret the error.