A Bipartisan Deal to Avert a Government Shutdown
Congressional lawmakers could reportedly vote as early as this week on the more than $1 trillion measure.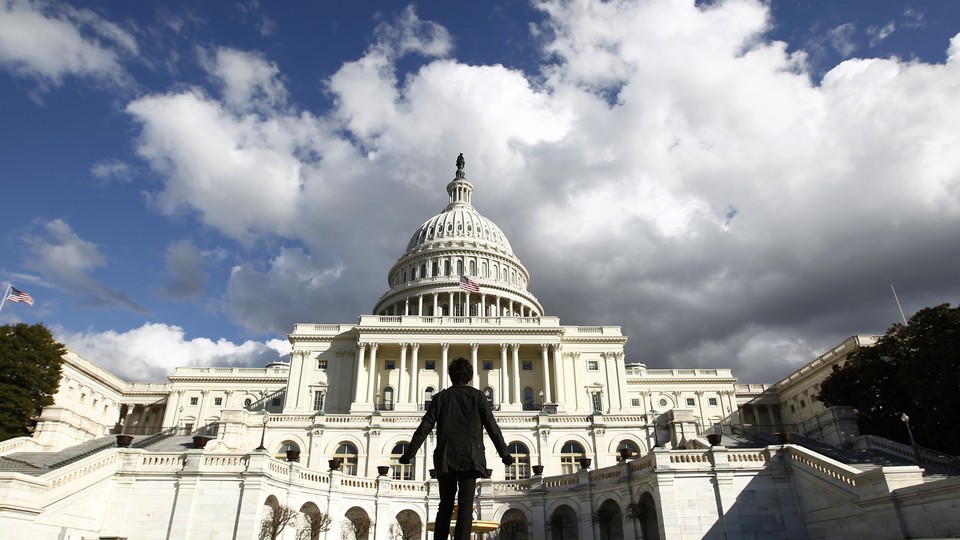 Congressional negotiators have reportedly reached a bipartisan deal to keep the government running until September.
NBC has more details on the more than $1 trillion plan, which must still be approved by lawmakers:
The deal includes an additional $12 billion in defense spending, which is $18 billion less than [President] Trump asked for. It also includes a permanent fix to fund coal miners' health care instead of a temporary extension.
The agreement does not include funding for the wall Trump wants to build along the border with Mexico. And, The New York Times adds:
The agreement … includes increased funding for the military and for border security. … The deal increases funding for the National Institutes of Health, despite the Trump administration's request that its budget be reduced for the rest of the fiscal year. And it provides millions of dollars to reimburse costs incurred by local law enforcement agencies to protect Mr. Trump and his family—a boon to New York City, which has had the costly task of helping to protect Trump Tower.
The deal would keep the government running until September 30, when the fiscal year ends. The Washington Post adds that congressional lawmakers could vote on the agreement as early as this week.