The Storming of Brazil's Government Ministries
Tens of thousands of protesters called for President Michael Temer to step down.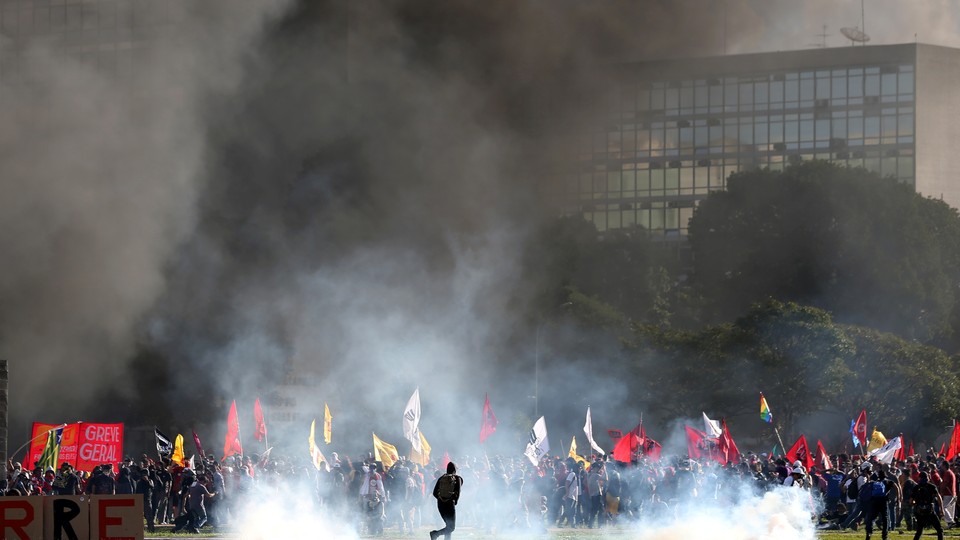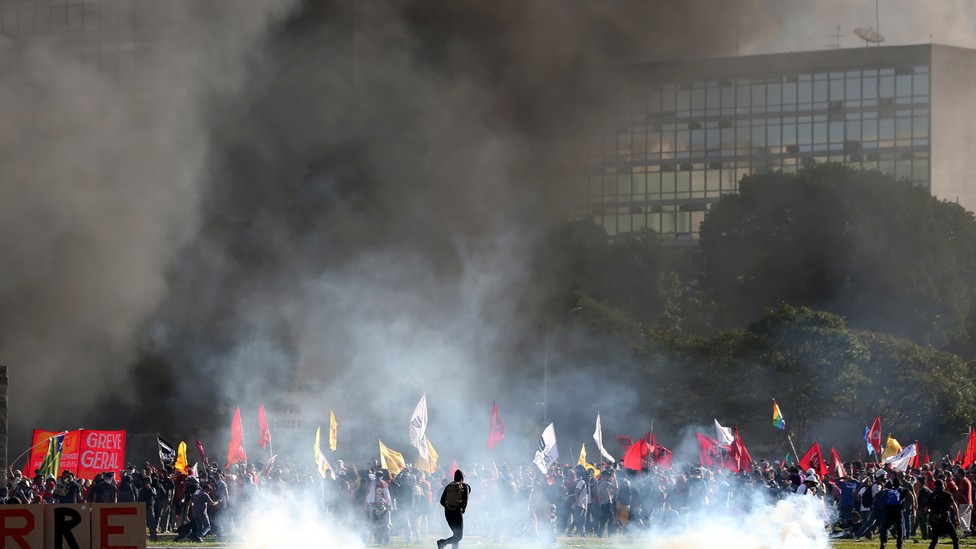 Ministerial buildings were set ablaze in the Brazilian capital Wednesday as tens of thousands of protesters took to the streets to demonstrate against government corruption, renewing calls for Brazilian President Michel Temer to step down.
Federal troops were deployed to protect the country's government buildings after protesters, of which government authorities estimated there were 35,000, set fire to the ministry of agriculture, prompting its employees to flee. Police responded by firing rubber bullets and tear gas; other government ministries were subsequently evacuated.
While most of the protests were reportedly peaceful, some demonstrators threw stones at the officers and managed to break into buildings. Here's what the inside of the agriculture ministry looked like:
The  protest was prompted by revelations last week that Temer was recorded approving bribes to silence a possible witness in Brazil's ongoing corruption scandal , dubbed "Operation Car Wash." Temer denied the allegations and reaffirmed he would not quit despite calls for him to do so. Still, protesters have insisted that Temer resign, calling for new elections and an end to the country's austerity reforms.
Temer is not the first Brazilian politician to face corruption allegations. As I previously reported, the scandal has implicated virtually every member of Brazil's political class, including the senior members of Temer's ruling party. If Temer is forced out as his predecessor former President Dilma Rousseff was, and since he has no vice president, he would likely be succeeded by Rodrigo Maia, the leader of Brazil's lower house of Congress who has also been implicated in the scandal. After 30 days, Congress would conduct an indirect election and pick a new president to rule until the next scheduled general election, which is slated for October 2018.