Brazil Declares an End to Its Zika Health Emergency
The country launched a major campaign that included genetically modified mosquitos, and now reported cases are down 95 percent.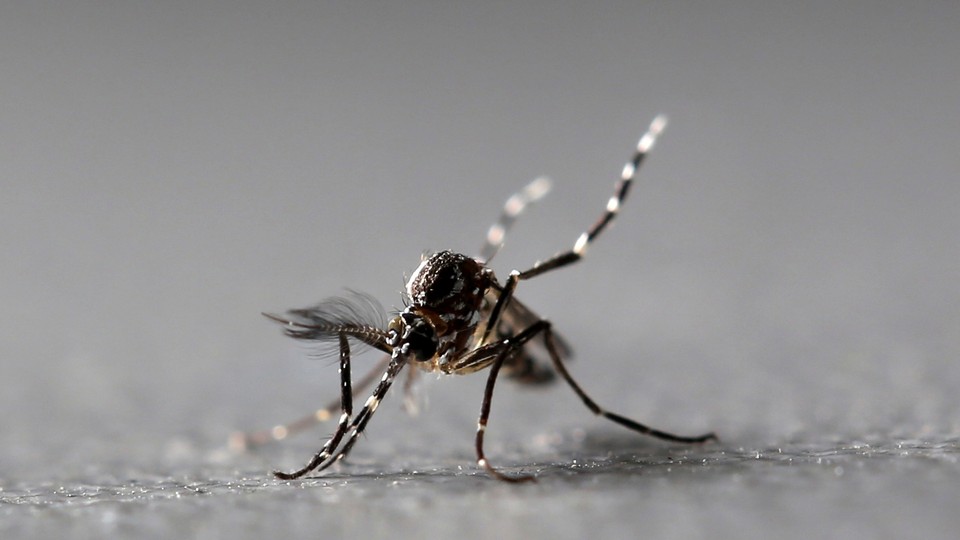 Brazil has announced the end of its public health emergency over Zika, the mosquito-borne virus that became a global concern just 18 months ago.
Brazil launched a major mosquito eradication program last year, and the health ministry said that from January to April 2017 there were 95 percent fewer cases recorded compared with that same period last year. Zika has been linked to several birth defects, including microcephaly, which causes deformations in the skulls of newborns.
"The end of the emergency doesn't mean the end of surveillance or assistance" to families impacted by Zika, said Adeilson Cavalcante, the secretary for health surveillance at Brazil's Health Ministry.
The virus wasn't considered a major health crisis until 2015, when it was connected with microcephaly. The pictures of babies with the birth defects spread panic around the world, and this came as Brazil was about to host the 2016 Olympics. Some people declined to travel to the country, and one athlete, a Spanish wind surfer, said she contracted Zika while training in Brazil.
Brazil's eradication program involved thousands of health workers who fumigated about 20 million homes that made up the majority of the breeding grounds for the carrier mosquito, Aedes aegypti. This campaign caused some controversy, because then-president Dilma Rousseff gave these workers the right to force themselves into any public or private building, including people's houses. The country also experimented with other methods, including the release of millions of genetically modified mosquitos. These were altered so that after they mated with other Aedes aegypti their offspring were born sterile, preventing a new generation (the modified mosquitoes were sometimes dyed bright pink and blue). The government reported great success with this method, and in one neighborhood it led to an 82 percent reduction in Aedes aegypti larvae. The government also introduced the bacterium Wolbachia, which when it infects Aedes aegypti prevents the mosquitoes from transmitting the disease, into areas where the insects breed.
While Brazil has declared an end to its emergency, the World Health Organization cautioned that Zika has not disappeared, and preventing another outbreak will require vigilance.