Apple's $1 Billion Advanced Manufacturing Fund
CEO Tim Cook said the company supports 2 million U.S. jobs and hoped to create more.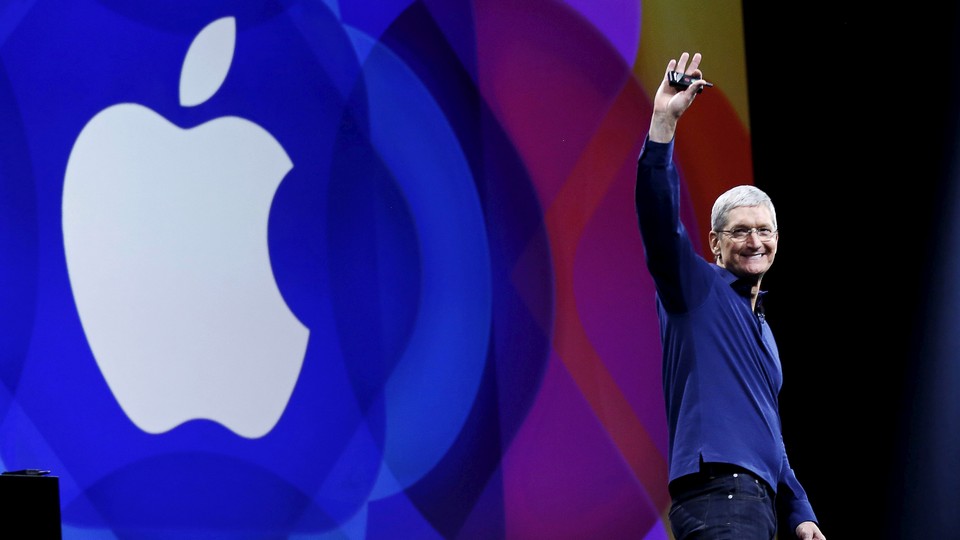 Apple CEO Tim Cook says his company has created 2 million jobs in the U.S., adding the tech giant was setting up a $1 billion fund to promote advanced manufacturing in the country.
The 2 million number counts not only the 80,000 Apple employees in the U.S., but also 450,000 jobs through the company's U.S.-based suppliers (up 90,000 from last year), and an additional 1.53 million jobs for developers who design apps and other products for the App Store.
"We buy a lot from U.S. suppliers, and this includes things like we manufacture here, our suppliers manufacture here," Cook told CNBC's Jim Cramer Wednesday. "Corning is an example of this. We buy the glass from iPhone and iPad from Corning. But there's many other examples. We buy adhesives from 3M. 3M manufactures in my home state of Alabama and many other places as well. And so we actually spent over $50 billion last year in this country."
3M employed about 91,000 people worldwide—about 36,000 in the U.S. Corning employed about 40,000 workers worldwide last year. Its 10-K filing with the SEC didn't say how many of those workers were in the U.S. But in 2015, about one-third of its 35,700 full-time employees were in the U.S.
Apple's announcement might encourage President Trump, who wants the U.S. to become a manufacturing hub in the way it was before the era of free trade, but it's unlikely to change the fact manufacturing jobs will not return at that rate—mostly because of increased automation. Indeed, Cook also told Cramer that Apple was creating a $1 billion fund to support advanced manufacturing in the U.S.
"It's $1 billion of our U.S. money ... but yeah, we're really proud to do it," he said. "And by doing that, we can be the ripple in the pond. Because if we can create many manufacturing jobs around, those manufacturing jobs create more jobs around them because you have a service industry that builds up around them."
Advanced manufacturing refers to the use of new technology to create new products—this technology includes, but is not restricted to, automation.