A Guilty Plea in the Death of Walter Scott
Former Officer Michael Slager pleaded guilty to violating the unarmed black motorist's civil rights when he shot him five times in the back.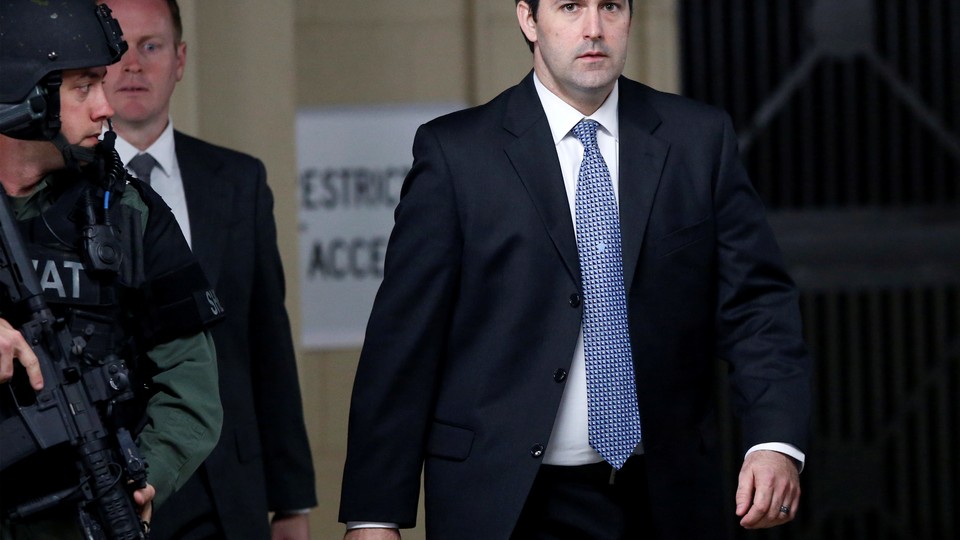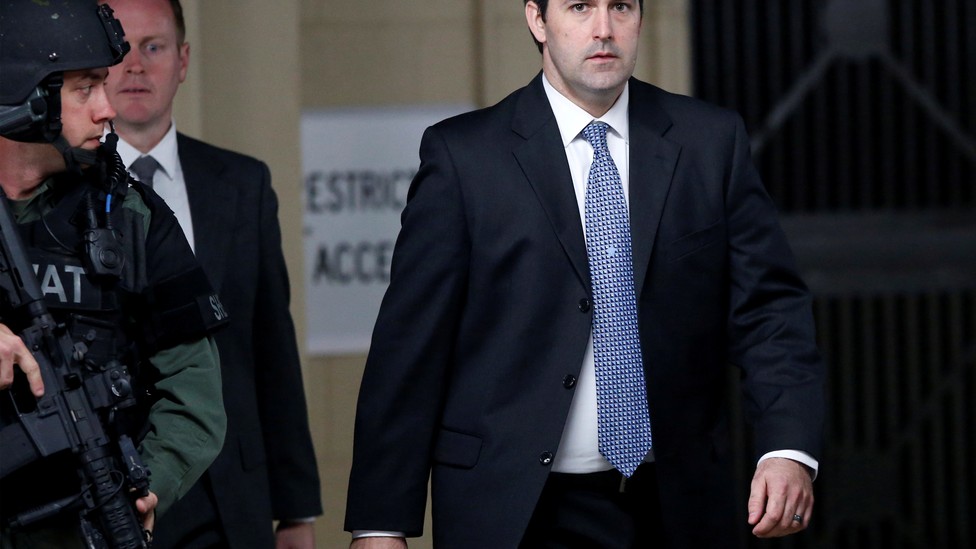 Updated on May 3 at 10:30 p.m. ET
A former South Carolina police officer pleaded guilty Tuesday to violating the civil rights of Walter Scott when he fatally shot the unarmed black motorist in the back in April 2015 in North Charleston.
Michael Slager faced state and federal charges in connection with the fatal shooting of Scott shortly after he pulled the motorist over at a traffic stop. The incident was captured almost entirely on video, which showed Scott running away before being shot in the back five times. Slager testified during his trial that Scott had taken his Taser from him during the encounter, prompting him to feel "total fear." The case—in which Slager faced murder and manslaughter charges—ended in a mistrial, but he still faced federal charges of violating Scott's civil rights.
"We hope that Michael's acceptance of responsibility will help the Scott family as they continue to grieve their loss," Andrew Savage, Slager's attorney, said Tuesday ahead of the guilty plea.
In exchange for Slager's guilty plea to the federal charge, state prosecutors agreed to drop a pending murder charge against him. Two other federal charges against him—which included using a firearm in a violent crime and obstruction of justice—were also dropped.
"We found justice in a resolution that vindicates the State's interests by holding former officer Michael Slager accountable for shooting Mr. Scott when Slager knew it was wrong and illegal," Scarlett Wilson, the 9th circuit solicitor, said in statement, adding that Slager taking responsibility for the fatal shooting made "a successive prosecution by the State … not necessary."
Anthony Scott, Walter's brother, said in a press conference after the plea that "we asked for justice and we've received justice … For me and for my family, the healing starts today."
Slager faces a possible life sentence for the guilty plea. A sentencing date has not yet been determined, according to his attorney.