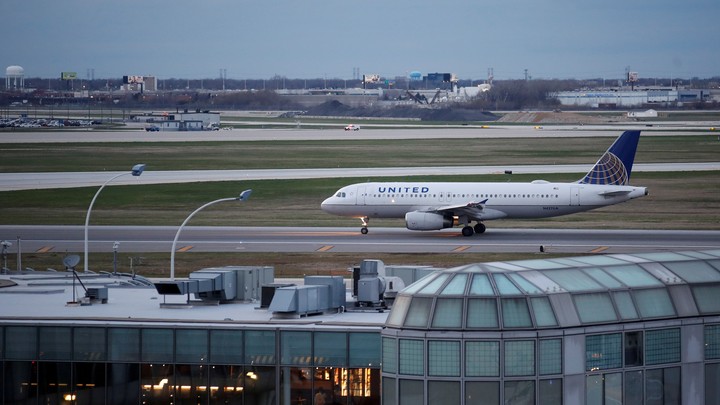 Updated at 3:19 p.m. ET
United Airlines pledged Thursday to reduce overbooking and pay travelers who volunteer to take a later flight up to $10,000 in response to an incident earlier this month in which a passenger was dragged off a flight.
"Two weeks ago, we failed to meet that standard and we profoundly apologize … Today, we are taking concrete, meaningful action to make things right and ensure nothing like this ever happens again," Oscar Munoz, United's CEO, said in a statement. The 10 policy changes follow weeks of global backlash against the airline after video surfaced of a 69-year-old passenger Dr. David Dao being forcibly removed from his seat on what was thought to be an overbooked flight. Dao reached an "amicable settlement" with the airline Thursday, according to his lawyers, though the exact amount has not been disclosed.
In the aftermath, Munoz pledged United would no longer use law enforcement to remove passengers who are "booked, paid, seated." In addition to increasing passenger compensation to those voluntarily opting to skip their flight (up from the original $1,000), the airline also pledged to limit its use of law enforcement "to safety and security issues only," create an automated system to solicit volunteers to change their travel plans before their flight, and to reduce the amount of overbooking overall.
Though the airline said its policy changes, many of which have already gone into effect, mark a "turning point," much of the backlash against it has already been felt. Shares in the airline's parent company, United Continental Holdings (UAL) Inc, dropped by nearly 4 percent in the immediate aftermath of the scandal, wiping nearly $1 billion of its value. And though no one at the airline was fired over the incident, Munoz was taken out of consideration to become the UAL chairman next year as previously planned.
The airline's PR scandal may be far from over, however. United announced Wednesday it's investigating the circumstances behind the death of a 10-month old continental giant rabbit that died on a flight from London to Chicago. The three-foot long rabbit, whose name was Simon, was said to be healthy before he boarded the cargo section of the transatlantic flight, and his exact cause of death remains unknown.
We want to hear what you think about this article. Submit a letter to the editor or write to letters@theatlantic.com.