Arkansas's Fourth Execution in 8 Days
The death of Kenneth Williams marks the last in a series of lethal injections the state carried out before its execution drug expired.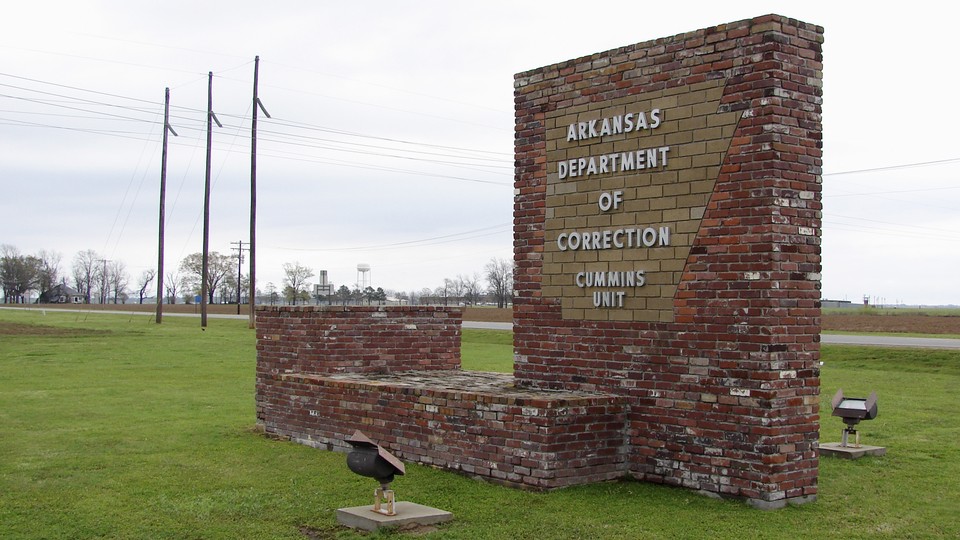 Arkansas executed its fourth death-row inmate Thursday night, marking the last of a series of executions the state carried out before its supply of the drug used for lethal injections expired.
Although the drug used in Kenneth Williams's execution was administered ahead of its Sunday expiration date, his lawyers called Friday for an investigation into the "problematic execution" after witnesses and media reports described Williams as "lurching, convulsing, coughing and jerking" for 20 minutes before he died, suggesting the drug didn't sedate him as it was supposed to.
J.R. Davis, a spokesman for Arkansas Governor Asa Hutchinson, dismissed the movements as an "involuntary muscular reaction" to midazolam, one of three drugs used in lethal injections and the one whose supply was set to expire. Though a common sedative, midazolam has faced controversy in the past for its use in
a botched execution
in Oklahoma. More recently it was used as part of a
lethal injection last December in Alabama during which the inmate repeatedly coughed and heaved before his death, prompting criticism the sedative wasn't working and caused inmates to feel pain.
Midazolam's use is not illegal, however. As Garrett Epps noted, the U.S. Supreme Court rejected a legal challenge to the drug in 2015 because the court had already established that states are not required to prove execution methods are entirely pain-free—a requirement Justice Samuel Alito wrote at the time "would  effectively  outlaw  the  death  penalty altogether."
Williams's death marks the last in a series of executions scheduled last week after the Supreme Court rejected requests to stay the lethal injections of three other inmates. Ledell Lee, who was sentenced to death in 1995 for the killing of Debra Reese, was the first to be executed. That was followed by the executions Monday of both Jack Jones Jr. and Marcel Williams, who were each convicted of murder two decades ago. Their deaths marked the first back-to-back executions in the U.S. since 2000. Arkansas had originally scheduled eight lethal injections to be conducted over an 11-day period—a rate the Death Penalty Information Center called "unprecedented"—though some of these were blocked.