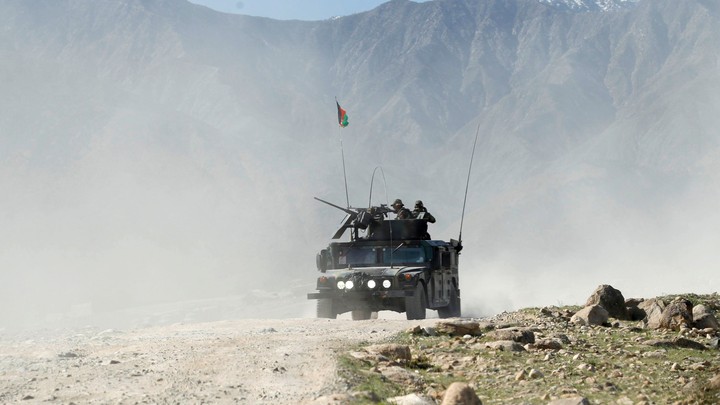 Two American service members based in eastern Afghanistan were killed Wednesday night during an operation targeting Islamic State militants, the Pentagon announced Thursday.
The two service members, whose names have not yet been released, were killed in Nangarhar, an eastern Afghan province bordering Pakistan where much of the U.S.'s fight against ISIS militants has taken place. Attahullah Khogyani, a Nangarhar government spokesman, told Reuters the raid was conducted in coordination with Afghan and U.S. forces, and resulted in the deaths of 40 ISIS fighters.
The province is the same one where two weeks ago the U.S. military dropped one of its largest non-nuclear devices. Dubbed the "mother of all bombs," the GBU-43/B Massive Ordnance Air Blast (MOAB) targeted caves and tunnels used by ISIS in the Achin district. The device's use follows an overall increase in U.S. military airstrikes carried out in Afghanistan since the Trump administration took office.
As my colleague Krishnadev Calamur reported, ISIS is a relative newcomer to Afghanistan, with U.S. estimates putting the group's numbers at around 700 fighters (though Afghan officials say it's closer to 1,500). Still, the group enjoys a stronghold in Nangarhar province and has been able to claim a number of high-profile attacks, often against civilians. A U.S. special-operation forces soldier was killed in the fighting the area a few days before the U.S. dropped the "mother of all bombs."
We want to hear what you think about this article. Submit a letter to the editor or write to letters@theatlantic.com.