Flint's Emergency Managers Face Felony Charges Over Lead in the Water
The officials include two people appointed by Governor Rick Snyder to run the city.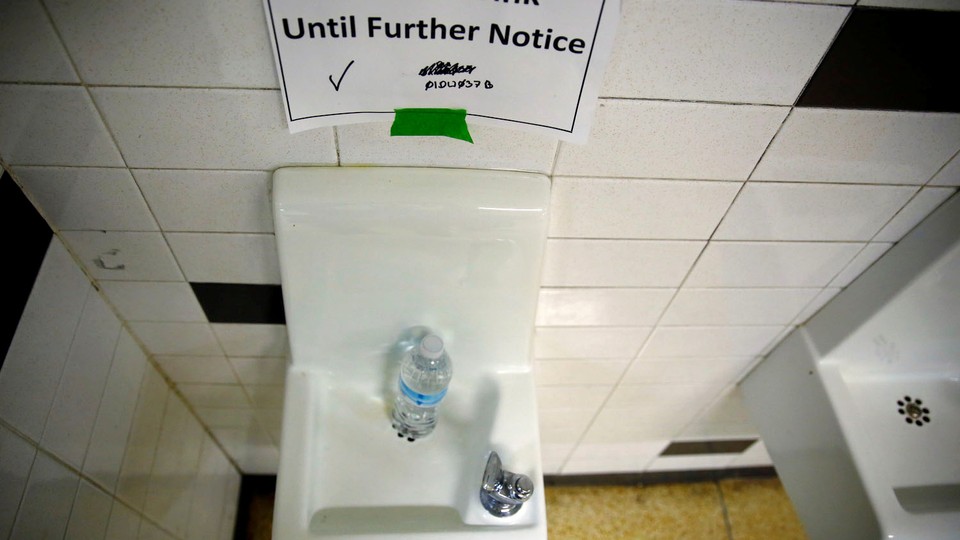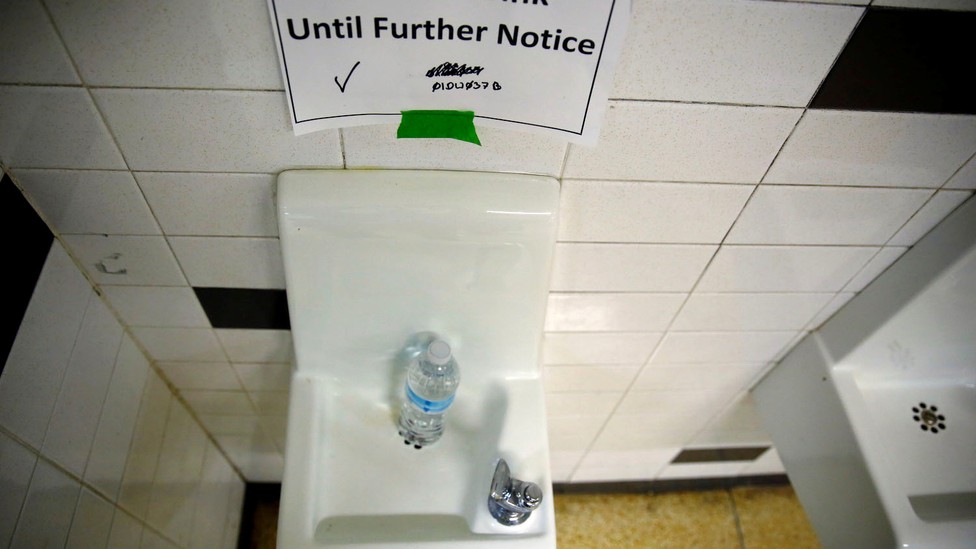 Michigan's attorney general on Tuesday charged four more people with crimes in connection with the Flint water crisis, including two former emergency managers appointed by Governor Rick Snyder to run the city.
Darnell Earley was the city's state-appointed manager when Flint made the decision to switch its water source from the Detroit municipal system to the Flint River. The new water source corroded pipes, leaching lead into the water that poisoned many people in Flint. Gerald Ambrose, who was also charged Tuesday, was Earley's successor. Schuette, a Republican, also charged the former head of the Flint public-works department and his deputy with felony false pretense and conspiracy to commit false pretense.
Earley and Ambrose are charged with felony misconduct in office, false pretense, and conspiracy to commit false pretense, two of which are felony charges that carry up to 20 years in prison. They are also charged with misdemeanor willful neglect of duty. Howard Croft and Daugherty Johnson, the public-works employees, could also face 20-year sentences.
Schuette has previously brought charges against nine people in the Flint crisis, including three low-level city bureaucrats and six state officials, but critics have complained that those charges focused too much on functionaries, letting the real authorities off the hook. Earley is the highest-profile person to face charges. He was installed as emergency manager of the city of Flint in 2013, under a controversial state law that allowed Snyder, a Republican, to hand over control of struggling cities. Flint residents have complained that the law meant that the city's leaders were not accountable to voters. Earley left in 2015, when Snyder appointed him to manage Detroit's schools.
Flint residents are still being advised not to drink tap water without using a filter, and many continue to use bottled water instead.