The Continuing Turkish State of Emergency
Since the July 15 failed coup, tens of thousands in the military, academia, judiciary, and the media have been arrested.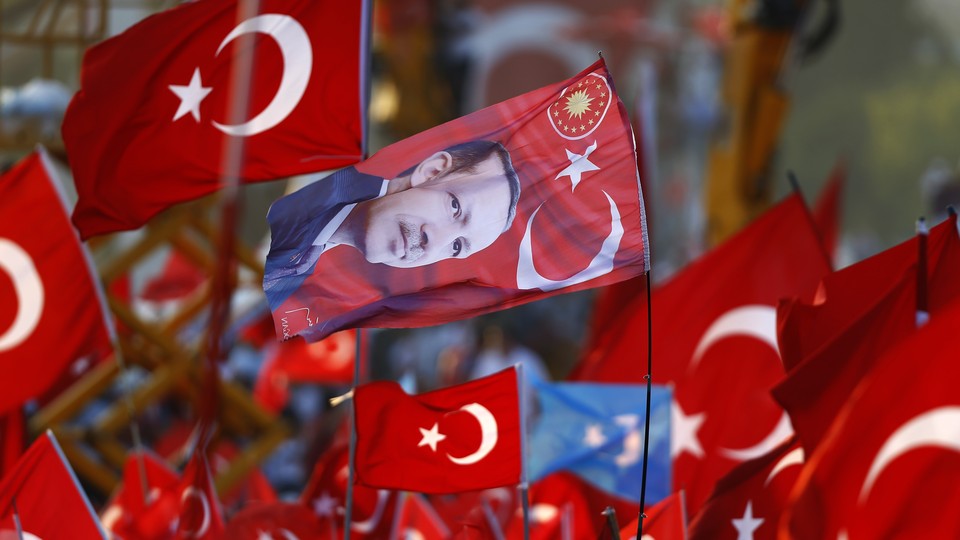 NEWS BRIEF Turkey has extended its state of emergency another three months, officials announced Monday.
Since the failed coup on July 15, which left nearly 300 people dead, Turkish authorities have arrested tens of thousands of alleged political dissidents in the military, judiciary, academia, and the media, to the dismay of human-rights activists.
In an attempt to continue that purge against supposed loyalist of U.S.-based cleric Fethullah Gulen, President Recep Tayyip Erdoğan has extended the state of emergency for 90 more days. More from the Associated Press:
The state of emergency has allowed the government to rule through decrees, often bypassing parliament and facilitating authorities' clampdown on the Gulen movement, accused of orchestrating the uprising. Turkey has so far arrested some 32,000 people in connection with the coup while tens of thousands of people have been dismissed or suspended from government jobs including the police, military and judiciary.
The state of emergency has been in effect since July 20, five days after the putsch. Just last week, Turkish authorities shut down 12 Kurdish television stations, alleging they were a threat to national security.
Gulen remains in self-imposed exile in Pennsylvania. The Turkish government has formally requested the U.S. extradite Gulen. The cleric has denied any role in the failed coup.