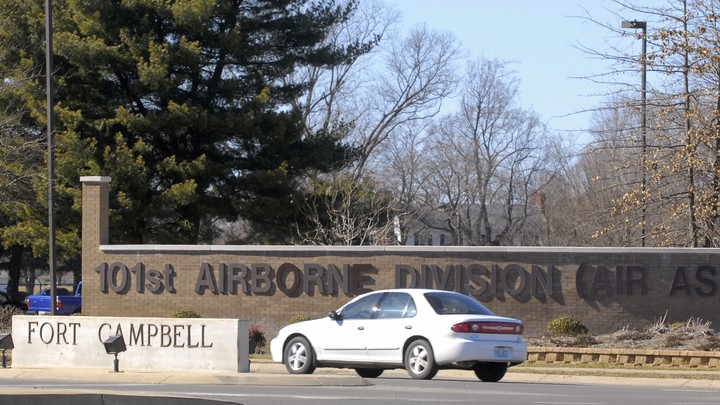 Updated on October 7 at 1:24 p.m. EST
NEWS BRIEF Eight people, including six U.S. soldiers, have been charged with conspiring to steal equipment from the U.S. Army, federal prosecutors said Thursday.
The six soldiers allegedly stole more than $1 million worth of sensitive military equipment from the U.S. Army installation at Fort Campbell, located on the border between Hopkinsville, Kentucky and Clarksville, Tennessee. The equipment, which included sniper telescopes, machine gun parts, flight helmets, and medical supplies, was allegedly sold to two civilians, who are accused of illegally selling the stolen items to anonymous buyers on eBay. The sales were tracked to customers in Russia, China, Hong Kong, Kazakhstan, Ukraine, Lithuania, Moldova, Malaysia, Romania, and Mexico.
The soldiers charged include U.S. Army Specialists Michael Barlow, Jonathan Wolford, Kyle Heade, Alexander Hollibaugh, Dustin Nelson, and Aaron Warner. John Roberts and Cory Wilson, both civilians from Clarksville, Tennessee, were also indicted.
As The Tennessean reports, the military equipment was never intended for non-military use and was marked as "DEMIL D," which requires that it be disposed of by the military.
Here's more from The Tennessean:
Robert Hammer, agent in charge of homeland security investigations, said the investigation included looking at more than 1,600 online listings as well as working with the US Postal Service and investigating imports and exports.

"At a time when tensions are high between foreign nations such as China and Russia, it is disheartening as an American to see our own military members shipping stolen equipment and technology to those countries, as well as others such as Hong Kong and Ukraine," Hammer said.

Five of those indicted were in custody Thursday, and authorities are working on arresting the other three.
eBay, which bans users from selling some military equipment such as weapons and their parts, said in a statement it collaborated with law enforcement and took action to remove the prohibited items from its marketplace.
Each defendant was charged with one count of conspiracy and, if convicted, faces up to five years in prison and up to $250,000 in fines. Three of the men, however, face additional charges. Roberts was charged with two counts of violating the Arms Export Control Act and 10 counts of wire fraud; Wilson was charged with one count of money laundering, one count of violating the Arms Export Control Act, and seven counts of wire fraud; and Barlow was charged with three counts of selling U.S. Army property without authority.
If convicted, Roberts and Wilson could face 20 years in prison for each count of wire fraud and violating the Arms Export Control act. Each count of selling U.S. Army property without authority carries a 10-year prison sentence.
The indictment comes one day after federal prosecutors announced the arrest of Harold Thomas Martin III, a National Security Agency contractor accused of stealing classified materials from the government.
We want to hear what you think about this article. Submit a letter to the editor or write to letters@theatlantic.com.