The End of Samsung's Galaxy Note 7
The company will end production of its troubled phone that overheated and burst into flames.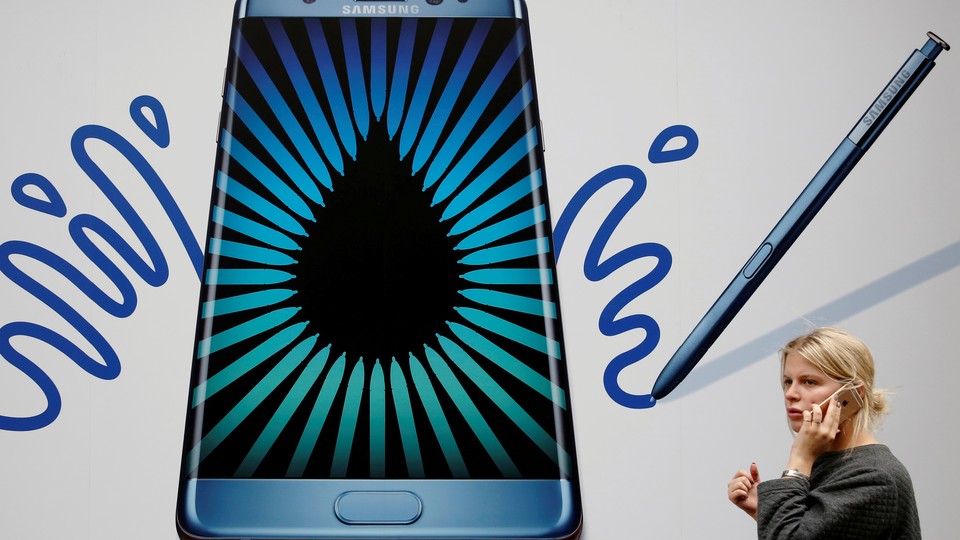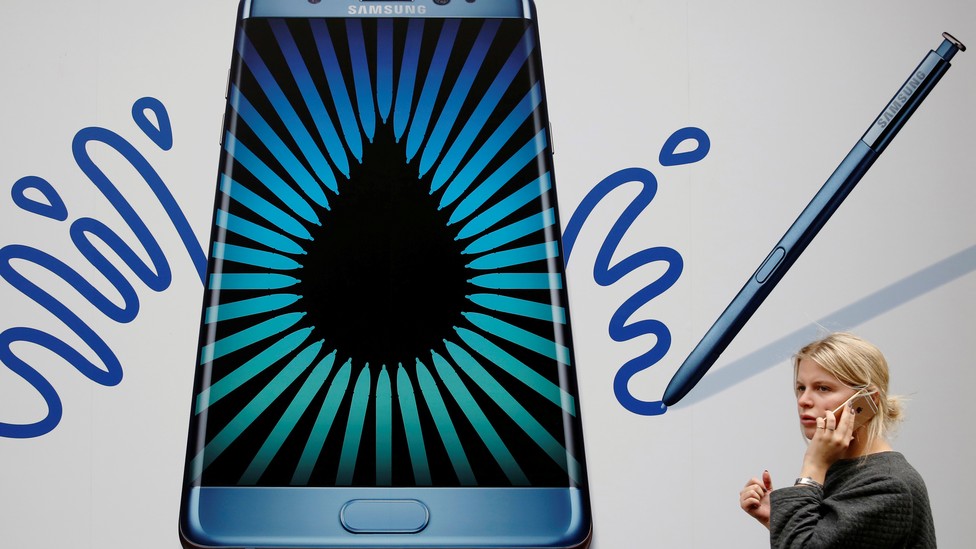 NEWS BRIEF Samsung will stop producing and selling its Galaxy Note 7 smartphone after reports that its battery overheats and can explode, an issue that led to restrictions by the Federal Aviation Administration (FAA) and a massive recall last month.
The South Korea-based company said in a statement Tuesday it had asked distributors and retailers globally to stop selling the phones. Then The New York Times and BBC reported the company told the country's stock exchange that it would completely end production of the Note 7.
Here's part of that statement from the BBC:
We recently readjusted the production volume for thorough investigation and quality control, but putting consumer safety as top priority, we have reached a final decision to halt production of Galaxy Note 7s.
U.S. safety regulators had pointed to reports that the lithium-ion batteries in nearly 100 Note 7 phones overheated or caught fire. One Florida family even claimed the faulty battery burned their Jeep.
In the U.S., Samsung had tried to take care of the problem without involving the Consumer Product Safety Commission (CPSC), and issued a voluntary recall in September that would cover about 2.5 million phones. That didn't fix the problem in the eyes of the CPSC. Last month the safety regulator announced a mandatory recall of the smartphone, and castigated Samsung for trying to handle the recall by itself. "As a general matter it's not a recipe for a successful recall for a company to go out on its own," Elliot Kaye, the commission's chairman, said. A company thinking they can handle a recall of this size on its own, Kaye said, "needs to have more than their phone checked."
None of it seemed enough to end the Note 7's deficiencies. Last week a Southwest Airline flight headed from Louisville, Kentucky, to Baltimore, Maryland, evacuated passengers and crew when one person's Note 7 started smoking. The FAA's statement said the phone was supposed to be switched off, but this particular device was reportedly a replacement meant to fix the combustible battery problem.
Customers with Note 7 phones can switch to another Samsung phone, or return them to mobile-carrier retailers for full refunds.