Pakistan's Stricter Penalty for Honor Killings
Lawmakers unanimously agreed to remove a loophole that allowed those convicted to go free.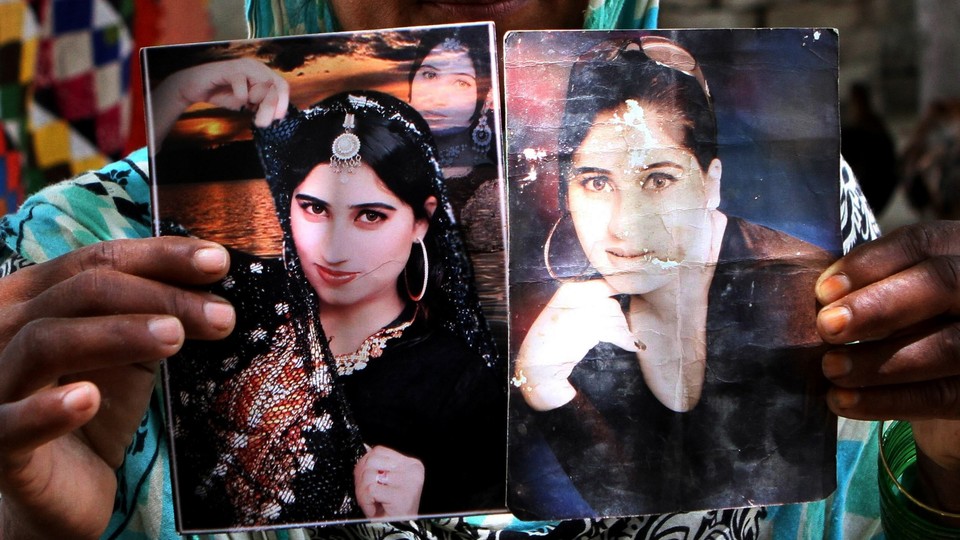 NEWS BRIEF Pakistani lawmakers unanimously approved Thursday legislation to stiffen the penalty for honor killings by removing a loophole that previously allowed those convicted to walk free.
"Laws are supposed to guide better behavior, not allow destructive behavior to continue with impunity," Sughra Imam, a former senator and author of the bill, said of the law.
Pakistani law previously allowed those convicted of honor killings to walk free if they are pardoned by the victim's family. Under the new legislation, which first passed the senate in March, those convicted who are also facing the death penalty may be pardoned by the victim's loved ones, though they will still face a mandatory life sentence in prison, which in Pakistan is 12 ½ years.
The country's parliament also passed a law on rape that would enforce a mandatory 25-year prison sentence to those convicted.
The law's passage follows the high-profile killing in July of Qandeel Baloch, a singer and Internet star who gained fame for her outspoken presence on social media, where she often challenged conservative elements of Pakistani society and urged women to combat cultural norms. Baloch's death is being investigated as an honor killing and her brother has been arrested in connection with the crime.
More than 1,000 women were killed in honor killings in Pakistan in 2015, according to the Human Rights Commission of Pakistan, though the figure may be higher as not all honor killings are reported. The issue received international attention following the release of A Girl in the River, a documentary about honor killings in Pakistan which won the Academy Award for best documentary short in February. Sharmeen Obaid Chinoy, the filmmaker behind documentary, praised Pakistani lawmakers for taking action on the issue.
The anti-Honor killing bill passes in the joint session! I hope now there will no longer any forgiveness in honor killing #pakistan

— Sharmeen Obaid (@sharmeenochinoy) October 6, 2016
Senator sughra Imam the work you started two year ago has borne fruit today! May it safeguard more women #antihonorkilling bill

— Sharmeen Obaid (@sharmeenochinoy) October 6, 2016