The $10 Million Robbery of Kim Kardashian West
The reality-TV star was held at gunpoint while in Paris for the city's biannual fashion week.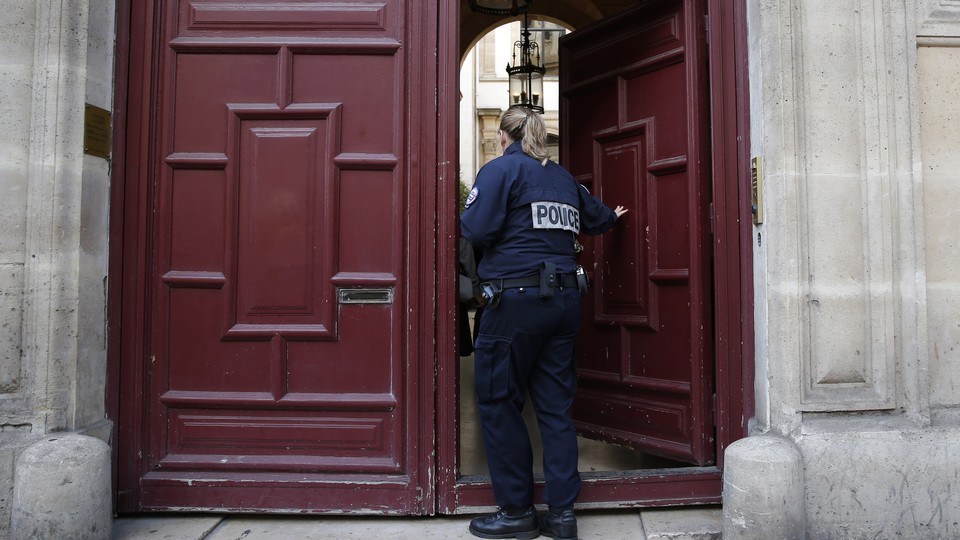 NEWS BRIEF Kim Kardashian West left Paris Monday hours after she was robbed at gunpoint by a group of men who took millions of dollars worth of jewelry, police officials told The Associated Press.
The reality-TV star was visiting Paris for its biannual fashion week and was staying in a private residence in the French capital's eighth arrondissement when at 2:30 a.m. local time a group of five armed men reportedly forced the building's concierge to open her private apartment. Two of the men then entered the residence, where they tied Kardashian West up and locked her in the bathroom before running off with the star's jewelry box said to have contained valuables collectively worth more than $10 million.
A statement from Kardashian West's spokeswoman said the incident left her
"badly shaken but physically unharmed." Her husband, rapper Kanye West, first learned of the robbery during a performance at New York's Meadows Music and Arts Festival, which prompted him to end the show mid-song, citing a family emergency.
The social-media reaction to the incident ranged from messages of support to accusations that the robbery was an inside job, as well as mockery directed at the reality star. But Anne Hidalgo, the Paris mayor, expressed her support for Kardashian West, who she said will "always be welcome in Paris."
"I have full confidence that the police force, as part of their investigation, will quickly identify and apprehend the perpetrators of these acts," Hidalgo said in a statement.
Others, however, used the incident to raise concern over security in France, which has been under a state of emergency following numerous attacks in the country since November. Nathalie Kosciusko-Morizet, a member of the French National Assembly and one of five potential Republican candidates in the upcoming presidential elections, cited the robbery as proof of "a general emergency on security."