Why India and Pakistan Won't Face Off at the Kabaddi World Cup
Pakistan was barred from the upcoming tournament due to rising tensions between the two countries in recent weeks.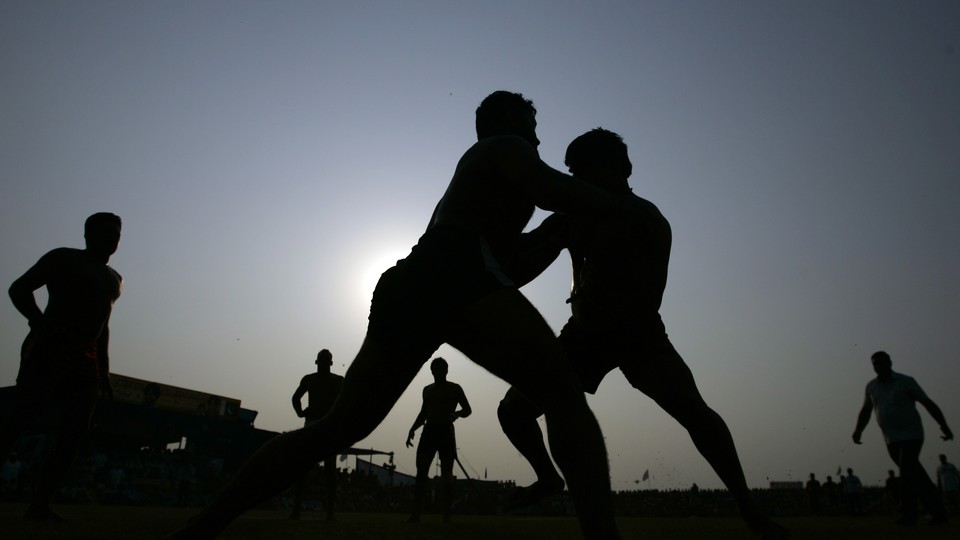 NEWS BRIEF India and Pakistan's latest diplomatic tension has spilled over into sports after it was announced Wednesday Pakistan would be barred from competing in the Kabaddi World Cup, set to begin Friday in Ahmedabad, India, the BBC reports.
The International Kabaddi Federation, the sport's governing body, cited heightened tensions between India and Pakistan as the reason behind the decision.
"Pakistan is a valuable member of the IKF, but looking at the current scenario, and in the best interest of both the nations, we decided that Pakistan must be refrained from the championship," Deoraj Chaturvedi, the IKF chief, told Agence France-Presse.
Pakistan Kabaddi Federation officials called the IKF's ruling to single out Pakistan unfair, likening a kabaddi world cup without Pakistan to "a football world cup without Brazil."
Kabaddi is a full-contact sport originating in India, which has won every world cup since the tournament began in 2010. Pakistan was the runner-up in 2010 and 2012, and Nasir Ali, the Pakistani team captain, told AFP the team had high hopes to clinch the winning title after defeating India last month at the Asian Beach Games in Vietnam.
Relations between India and Pakistan—both of which have nuclear weapons—deteriorated in recent weeks following a deadly attack on an army base in Indian-administered Kashmir—one which India has blamed on Pakistan, though Islamabad has rejected the claim. India said it retaliated with a series of "surgical strikes" on Pakistan-controlled Kashmir—attacks which Pakistan denies took place, though it acknowledged two of its soldiers were killed in cross-border fire.
This heightened tension is the latest salvo in fraught relations that span nearly seven decades. Kashmir has been a source of dispute between the two countries, both of which have claimed the contested region in its entirety since the two achieved independence from Britain in 1947. Three wars have been fought over the territory, which is controlled partially by India, Pakistan, and China.