Hurricane Matthew Moves North
The Category 4 storm is expected to bring dangerous weather conditions to Haiti, Cuba, and the Bahamas this week.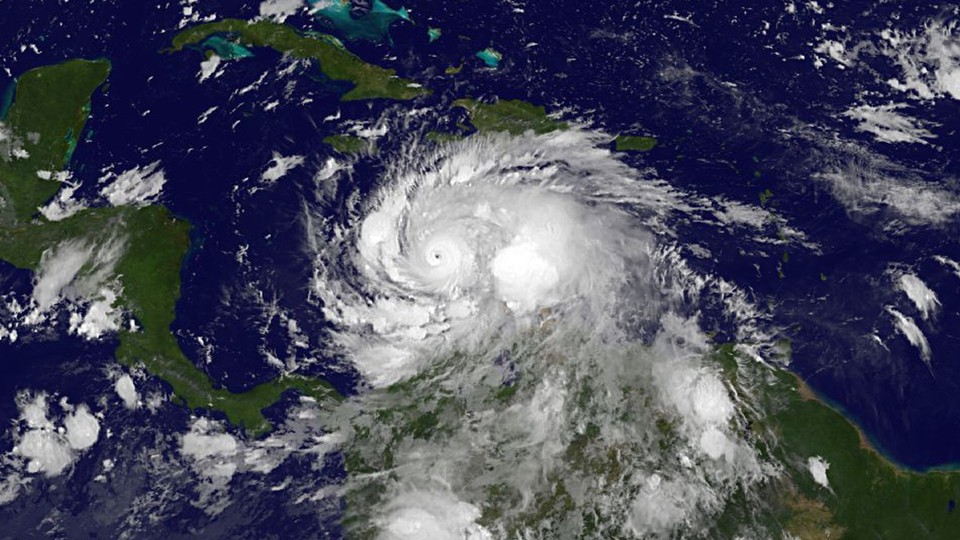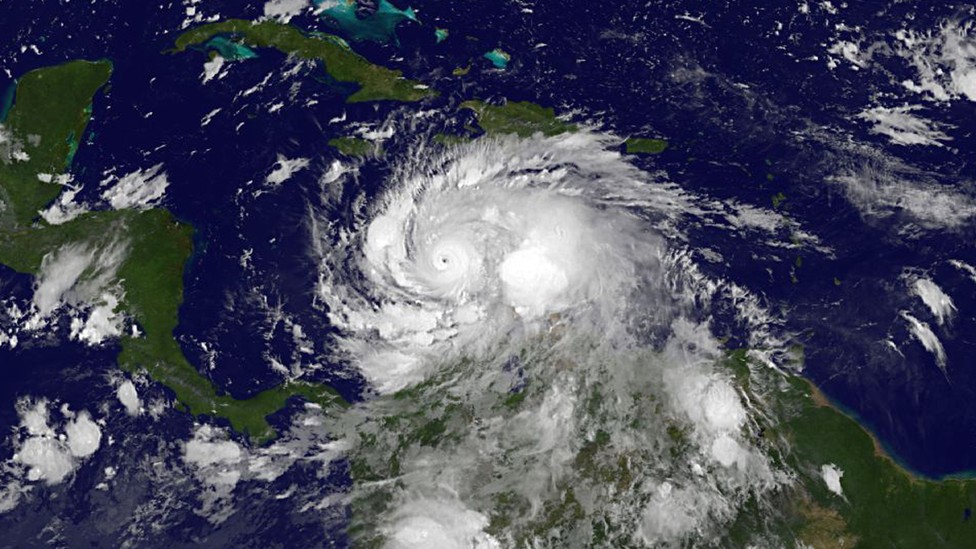 NEWS BRIEF A major hurricane is churning over the Caribbean Sea this week, threatening to bring "life-threatening" weather conditions to Haiti, Cuba, and the Bahamas, according to forecasters.
Hurricane Matthew, a Category 4 hurricane, is expected to reach western Haiti and eastern Cuba Tuesday morning, and then swirl northward toward the Bahamas by Wednesday morning.
The hurricane will pass close to or directly over the western tip of Haiti and the eastern tip of Cuba, according to AccuWeather forecasters. It will then move north toward the Bahamas. Meteorologists say it's too early to say where it would go next, and whether it will make landfall in the continental United States.
Matthew will bring heavy rains and strong winds that could lead to severe flooding, dangerous tides, and mudslides. AccuWeather meteorologists say "life-threatening conditions" are likely. Hurricane warnings are in effect for Haiti, the Bahamas, Jamaica, and several Cuban provinces.
"Fluctuations in strength, ranging from Category 4 to Category 2 status are likely as the hurricane is influenced by the mountainous islands and other atmospheric conditions," Dan Kottlowski, an AccuWeather hurricane expert, said Monday.
Here's a NASA animation showing Matthew growing in strength between Friday and Monday in the Caribbean. Matthew became a Category 5 hurricane Saturday night, then dropped back to 4 on Sunday. Its strongest recorded winds reached nearly 130 miles per hour.
The hurricane is expected to disrupt air and sea travel, and could knock out power in Haiti and Cuba.
Jamaica, Turks and Caicos, and Puerto Rico are expected to be hit with heavy rain as Matthew makes it way north. The hurricane could also generate rough tides and rip currents along the East Coast, from Florida to North Carolina, this weekend.