Bring On the Cuban Cigars
American tourists can for the first time bring home up to 100 cigars and several bottles of rum.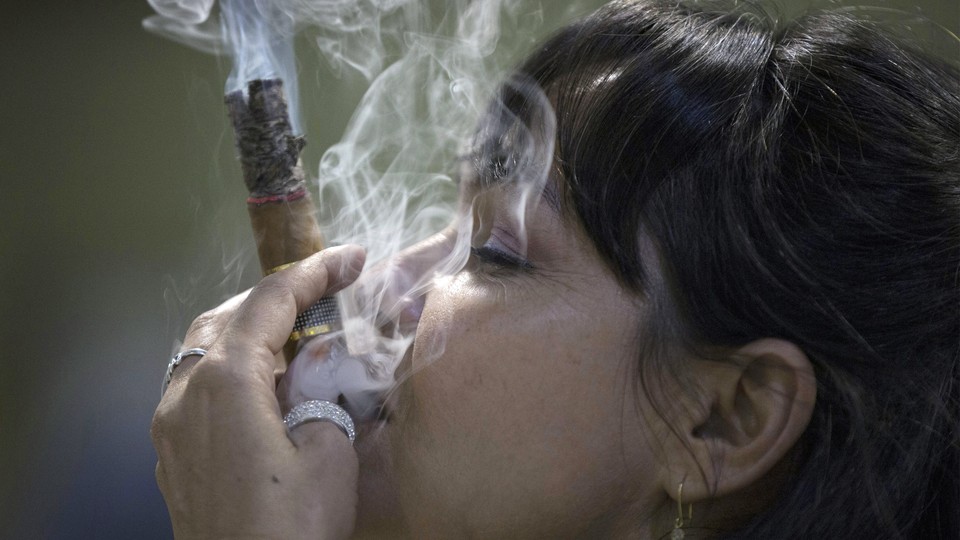 NEWS BRIEF U.S. tourists who visit Cuba will now be able to take 100 cigars and several bottles of rum home, because on Friday the Obama administration eliminated the decades-old restrictions placed on the goods.
The previous law limited travelers to $100 in rum and cigars—and because a single Cuban cigar can cost $100, it severely hobbled aficionados. This is now the sixth set of changes President Obama has made to the U.S. trade embargo on Cuba, all aimed at freeing up trade between the two countries.
Last year, more than 160,000 U.S. tourists visited Cuba, and that number is predicted to double this year. Obama has used presidential policy directives in place of a total repeal of the embargo because it's unlikely such a task would be passed by the U.S. Congress, which remains in Republican hands. So instead, Obama has made these incremental changes in hopes they last beyond his final term this year.
In a statement Friday, Obama said: "This directive takes a comprehensive and whole-of-government approach to promote engagement with the Cuban government and people, and make our opening to Cuba irreversible."
Cigar-making in Cuba is run entirely by the Communist government, so the policy change will likely have a big impact on the greater Cuban economy.
The changes made Friday will also allow cargo ships that visit Cuba to dock in U.S. ports directly after. Ships had previously been banned from visiting the U.S. for 180 days after docking in Cuba, which has hurt ports in the country.