The Knife Attack on Brussels Police
Belgian officials are investigating the stabbing of two officers Wednesday as a terrorist act.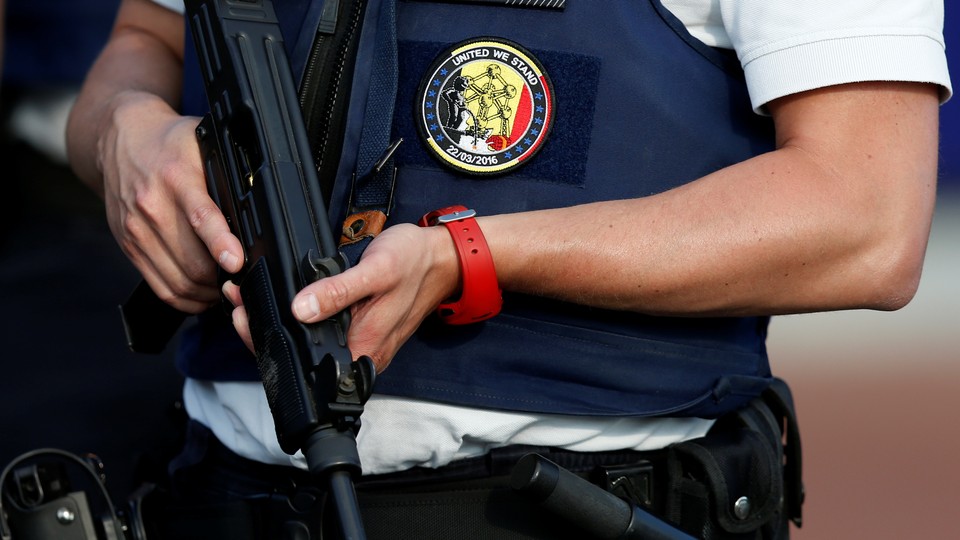 NEWS BRIEF A knife-wielding man attacked two police officers in Brussels Wednesday in an assault authorities are investigating as terrorism.
The attack occurred in the Belgian city's Schaerbeek neighborhood, Reuters reported, citing public broadcaster VRT. One officer was stabbed in the neck and the other in the stomach. The assailant fled, but was stopped by other police officers. The assailant broke the nose of a third police officer, who then shot him in the leg.
None of the officers sustained life-threatening injuries. The attacker was a 43-year-old Belgian man, according to The Guardian. He was taken to the hospital for treatment.
Belgian officials said the assault will be investigated by the country's counterterrorism investigators, but did say why the attack is believed to be connected to terrorism.
In August, a man attacked two police officers with a machete in the city of Charleroi, located about 50 kilometers, or 30 miles, south of Brussels. A nearby officer shot and killed the attacker. The wounded officers were treated for non-life-threatening injuries.
Brussels has been on high alert since bombings in March killed 32 people and wounded more than 300 at the city's airport and a metro station. The country's terror alert is at its second-highest, which means the threat of an attack remains high.