Britain, Mark Your Calendars
Prime Minister Theresa May says the two-year process to leave the European Union will begin in March.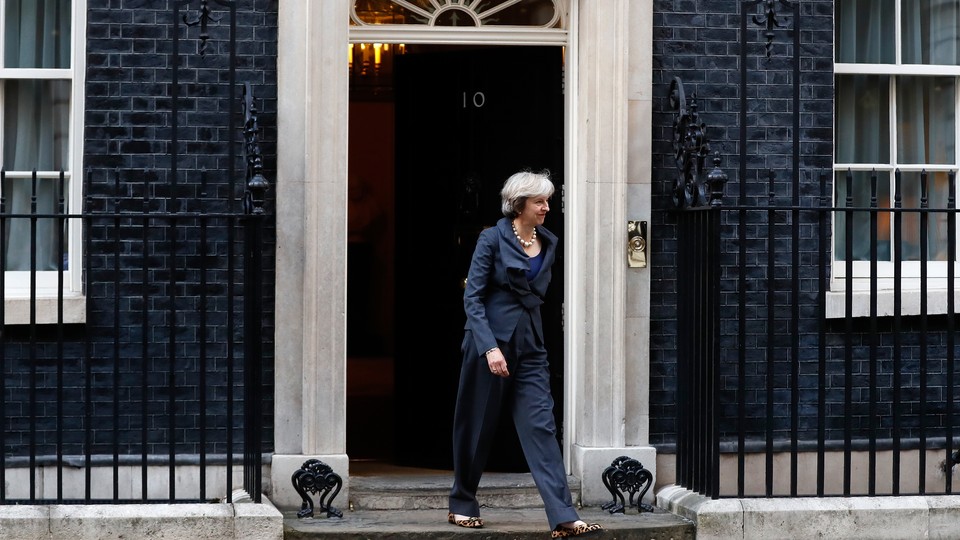 NEWS BRIEF One hundred days after the United Kingdom voted to leave the European Union, Prime Minister Theresa May has set a deadline for the country to begin its formal withdrawal from the 28-member bloc.
May told the BBC Sunday the process, known as Brexit, will start by the end of March when her government invokes Article 50 of the Lisbon Treaty, kicking off two years of negotiations for the terms and conditions of Britain's departure from the EU. Britain will then be out by spring 2019.
May also said she would seek to repeal the 1972 European Communities Act, the act of Parliament that allowed the United Kingdom to join the EU's predecessor, which was known as the European Economic Community. This move would enshrine EU law into British law, and allow Parliament to determine which legislation to keep or remove. May said the repeal would go into effect after Brexit is completed.
Fifty-two percent of British voters decided in a national referendum in June to leave the bloc after 43 years. Prime Minister David Cameron, who urged citizens to vote to remain in the EU, resigned a day after the results. Brexit sparked fears of immediate and long-term damage to Britain's economy, but the last several months have looked better than predicted. From CNN Money:
Government borrowing declined in August, inflation held steady and consumer spending increased by 10% -- its biggest jump in more than a decade. Factory data have been positive and activity in the services sector, which accounts for nearly 80% of the economy, rose 0.4% from June to July.
"The sky hasn't fallen on either side of the Channel, contrary to concerns that the U.K. would soon fall into recession," Jean-Michel Six, chief economist for Europe at S&P, told CNN this week.