An Execution in Texas
The Lone Star State put Barney Fuller to death on Wednesday, breaking a rare six-month streak without capital punishment.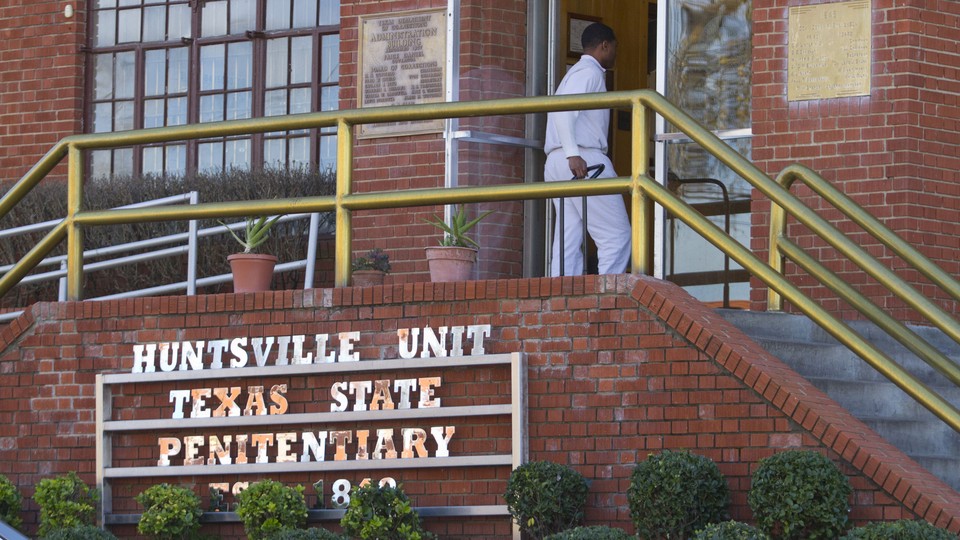 NEWS BRIEF The state of Texas executed Barney Fuller, Jr. on Wednesday night, breaking an unusual six-month streak without executions.
The Lone Star State, by far the nation's most prolific wielder of the death penalty, had last performed an execution on March 6, when it killed Pablo Vasquez by lethal injection. Since Georgia's execution of John Connor on July 15, the United States as a whole went almost three months without an execution before Fuller's death.
Fuller volunteered for the death penalty by waiving his appeals. He was given a lethal injection with the increasingly common single-drug method. The Texas Tribune has more:
Laid out in the Texas death chamber with an IV in his arm, Fuller declined to give a last statement. At 6:23 p.m., a lethal dose of pentobarbital started running through his veins, according to the Texas Department of Criminal Justice. He was pronounced dead at 7:01 p.m.

Fuller, 53, was sentenced to death for killing Annette and Nathan Copeland, his neighbors on the outskirts of Lovelady, a small town with around 600 residents at the time about 100 miles north of Houston. In the early morning of May 14, 2003, he fired into their home with an assault rifle before breaking in and killing them both with a pistol, according to court documents.
Wednesday's execution comes one week after Ohio said it would soon resume executions by using midazolam as part of a three-drug cocktail. The controversial sedative was the subject of a lengthy legal battle after a botched execution in Oklahoma in 2014. The U.S. Supreme Court upheld its usage in a sharply divided opinion the following summer.
Fuller is the 1,438th person to be executed since the Supreme Court revived capital punishment in 1976. His execution was the seventh performed in Texas this year and the 15th performed nationwide.