The Rescuing of 6,000 Migrants in the Mediterranean
The Italian-led effort was one of the largest single-day operations of the European migration crisis.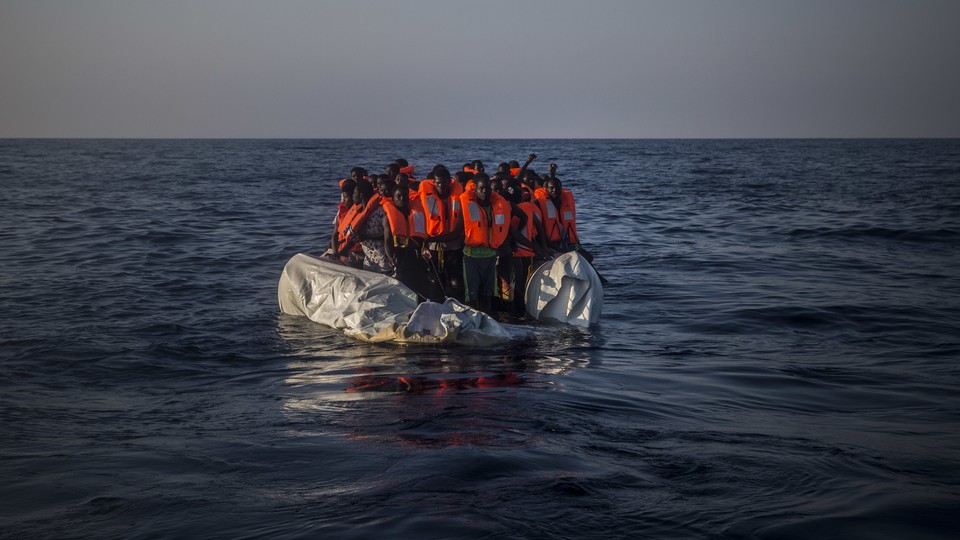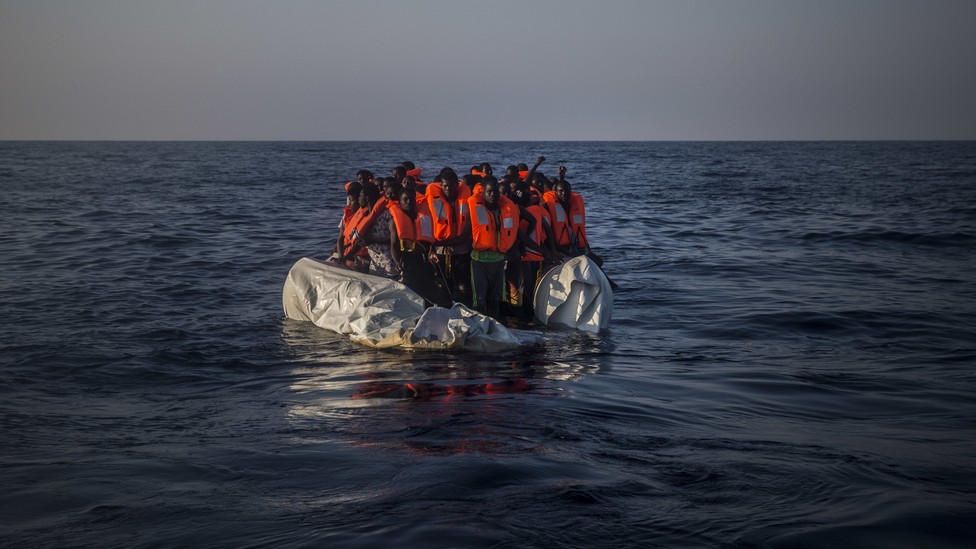 NEWS BRIEF The Italian coast guard rescued more than 6,000 migrants from the Mediterranean Sea, officials said Monday, in one of the largest single-day rescues of the European migration crisis.
Nine migrants were found dead during rescue operations off the coast of Libya, including a 23-year-old pregnant woman.
Smugglers carried migrants on 40 rubber dinghies and at least two rafts. In one of Monday's operations, members of the Italian coast guard rescued 725 migrants who were fitted on one boat. The Associated Press adds:
The coast guard said it coordinated a total of 39 rescues Monday in the sea about 30 miles north of Tripoli. Smugglers took advantage of the first day of calm seas after days of rough waters to launch vessels crowded with migrants who pay them in hopes of reaching European shores.
The rescue effort took around 10 ships to complete, Reuters reports.
This comes just one week after a boat carrying as many as 600 migrants capsized off the Egyptian coast as it headed to Italy, where at least 160 people died. So far this year, 132,000 migrants have arrived in Italy, while more than 3,000 have died attempting to cross the Mediterranean, according to the International Organization for Migration.