Why the Washington Monument Will Be Closed Indefinitely
Blame the sole elevator, which needs repair.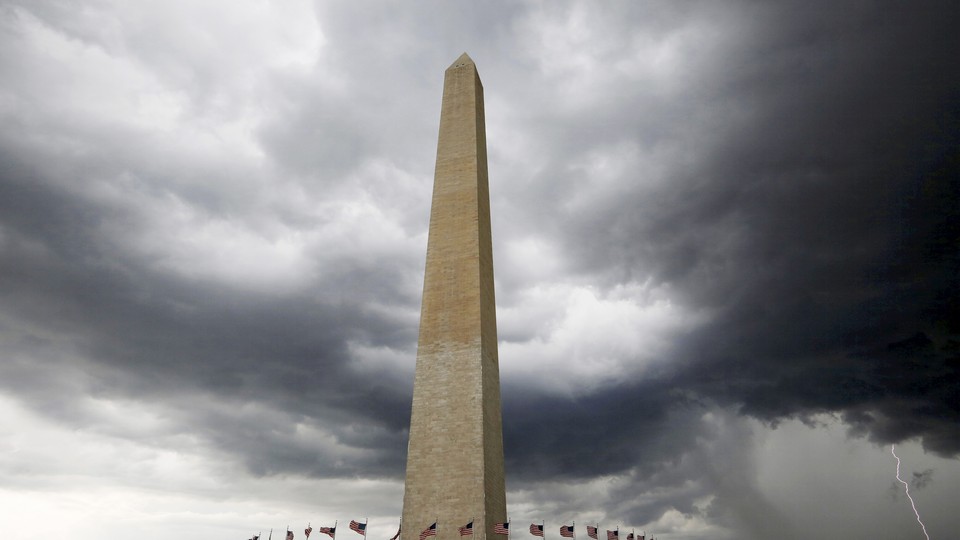 NEWS BRIEF The Washington Monument will be closed indefinitely due to problems with its elevator, the National Park Services (NPS) announced Monday.
"Despite the continuing work on the Washington Monument elevator, we have not been able to determine the causes of the ongoing reliability issues," NPS said in a statement on its Facebook page. "As a result, we have made the difficult decision not to reopen the Washington Monument until we can modernize the elevator control system."
The 555-foot-tall obelisk has gone through dozens of temporary closures since 2014. Most recently, the monument was shuttered following an incident last month in which the elevator's doors failed to open. The monument's stairs, which total 897 steps, have been closed since the 1970s and are only used in emergency cases.
Though no set date was announced for the monument's reopening, Mike Litterst, an NPS spokesman, told the Washington Post the closure would likely be "measured in months." The monument's sole elevator is 15 years old and NPS estimates it will cost between $2 million and 3 million to repair it.
The monument sustained extensive damage from a 5.8-magnitude earthquake in 2011 and was closed for repairs until 2014. NPS officials have not been able to confirm if the elevator problems are connected to the quake.