The Eruption of Mount Barujari
The volcano in Indonesia erupted Tuesday, sending hundreds of tourists clambering down the mountain.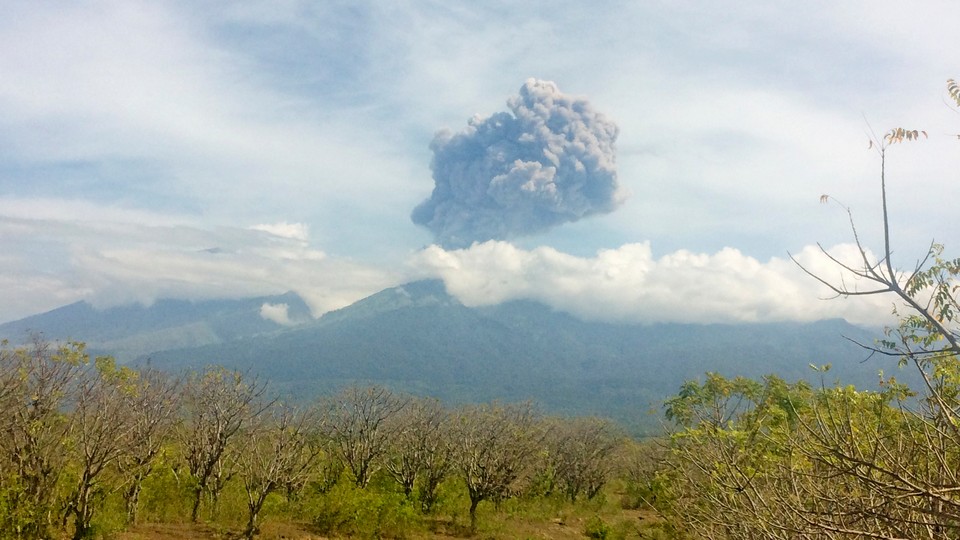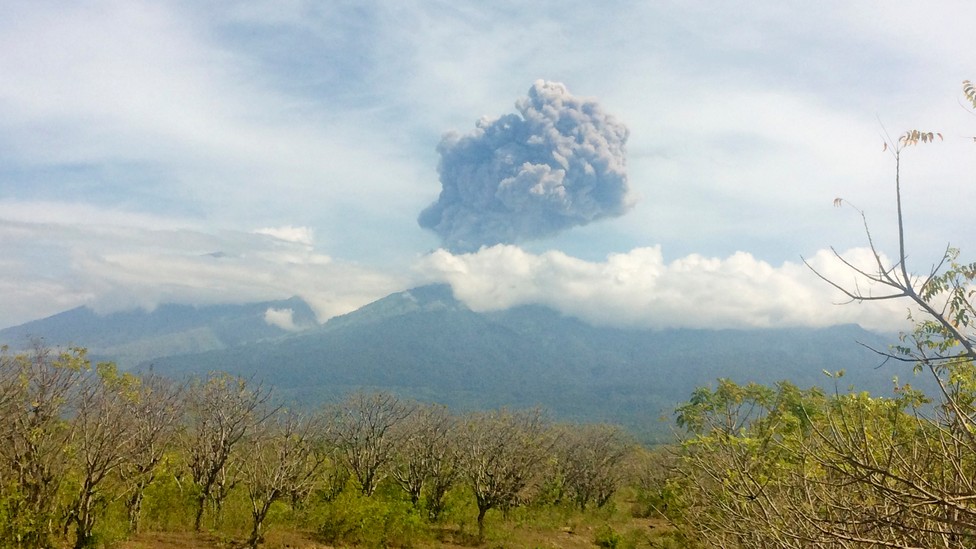 NEWS BRIEF A volcanic eruption in Indonesia on Tuesday spewed plumes of ash into the air, sent hundreds of tourists clambering down the mountainous region, and temporarily disrupted nearby air travel.
Mount Barujari erupted Tuesday just after 3 p.m. local time. Clouds of ash reached as high as 2,000 meters, or 6,560 feet.
More than 1,100 foreign and local tourists were in the area to climb the mountain, the AP reported, citing Indonesia's Disaster Mitigation Agency. Most evacuated with the help of rescue workers, and by Wednesday night about 50 people, mostly foreign tourists, were making their way down the mountain, according to the disaster agency. The AP reports "some tourists did not immediately heed warnings to leave because they wanted to take photos or videos of the eruption."
The ash cloud briefly halted flights in and out of the airport in Bali, located to the west of Lombok.
Mount Barujari, which has been called a "baby" volcano, is a popular attraction on the country's Lombok island. It sits inside the crater of far larger Mount Rinjani, a 3,726 meter-high (12,223-foot-high) active volcano, the second tallest in Indonesia. Officials have advised people to stay at least three kilometers, or nearly two miles, away from the summit of Mount Rinjani.
Indonesia experiences some of the most frequent and powerful seismic activity in the world. The country sits between the Pacific Ring of Fire and the Alpide belt, two chain of volcanoes and mountains where eruptions and earthquakes are common.