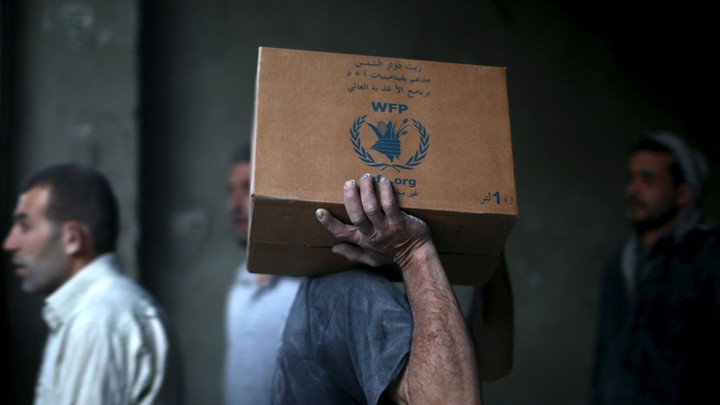 NEWS BRIEF The U.S. State Department announced Tuesday the United States would commit more than $364 million in humanitarian aid to those affected by the Syrian civil war.
"Through this humanitarian funding, the United States continues to provide emergency food, shelter, safe drinking water, medical care, humanitarian protection services, and other urgent relief to millions of people suffering inside Syria and the more than 4.8 million refugees from Syria in the region," said Anne Richard, the assistant secretary of state for population, refugees, and migration.
The State Department said the announcement brings the total amount of U.S.-pledged assistance to $5.9 billion since 2011, when the civil war first began. The funding will be divided among various NGOs and relief agencies assisting Syrian refugees within Syria and elsewhere. A portion will also go to Syria's neighbors, including Lebanon, Jordan, Turkey, Iraq, and Egypt, who have borne the brunt of the refugee crisis spawned by the conflict.
The announcement comes days after world leaders gathered at the UN General Assembly in New York, where the nearly six-year Syrian conflict took center stage. As we previously reported, the subject of humanitarian aid was especially contentious following the deadly bombing last week of a UN humanitarian convoy. The attack occurred just hours after the cease-fire brokered by the U.S. and Russia dissolved, and both countries sparred over who was responsible for the attack on the convoy.
The State Department said lack of access to areas that need assistance the most—such as rebel-controlled neighborhoods in eastern Aleppo, where many of the recent airstrikes have been focused— impede humanitarian efforts, and called on Russian and Syrian leadership not to obstruct access to these areas.
"Instead of helping, Russia and the Assad regime are bombing the humanitarian convoys, hospitals, and first responders trying desperately to keep people alive," Richard said. "The regime denies save passage for humanitarian convoys, removes medical supplies from U.N. deliveries, and slashes the overall amount of aid. This is unacceptable."
We want to hear what you think about this article. Submit a letter to the editor or write to letters@theatlantic.com.