Another Typhoon Hits Taiwan
This is the third major storm system to make landfall on the island in two weeks.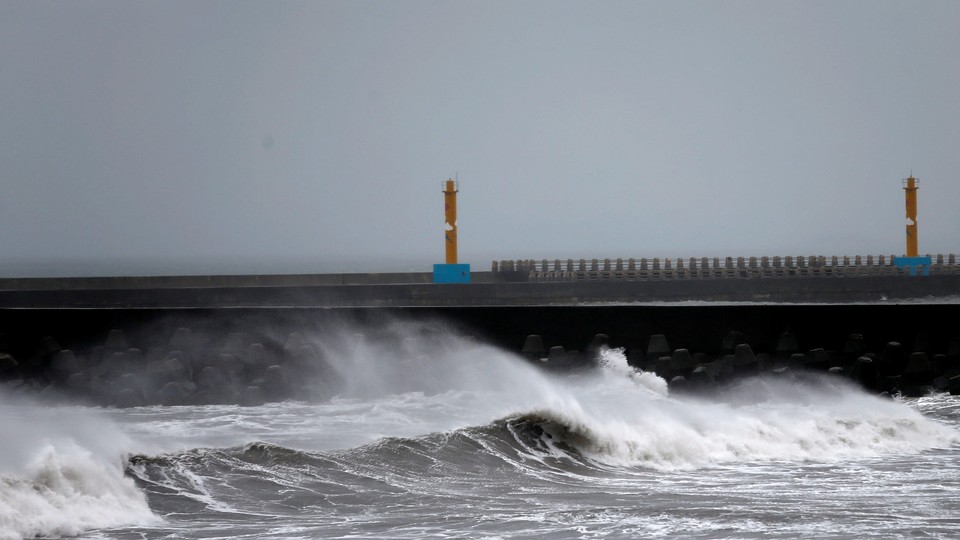 NEWS BRIEF Taiwan was hit Tuesday with its third major storm system in two weeks.
Typhoon Megi brought powerful winds and strong rains when the storm made landfall, both of which may cause deadly landslides. Work and classes were canceled throughout much of the island ahead of the storm, the government said.
CNN adds:
On Monday evening, the typhoon was tearing towards the island with winds reaching up to 125 miles per hour (205 kilometers per hour), and causing waves as high as 32 feet (10 meters).

Typhoon Megi will be the third typhoon to smash Taiwan in September. Typhoon Meranti killed two people and injured 63 in the island's south on September 14, and then typhoon Malakas drenched Taiwan's north on September 16.
These latest storms destroyed hundreds of homes. Typhoon Megi is expected to hit eastern China on Wednesday.