The Trial Date for Bill Cosby
The actor will appear in court in June to face charges of drugging and raping a woman more than a decade ago.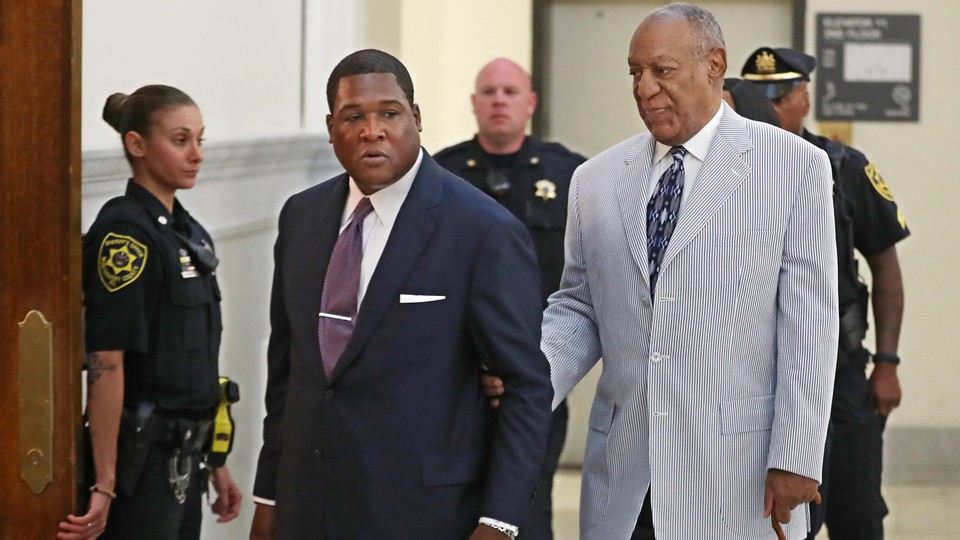 NEWS BRIEF Bill Cosby will go on trial for sexual-assault on June 5, 2017, two years after a slew of women began claiming that the comedian drugged and raped them.
Pennsylvania Judge Steven O'Neill set the tentative trial date at a preliminary hearing Tuesday. The 79-year-old actor will face three counts of felony aggravated indecent assault against one of those women at the trial next year.
Cosby has been accused of drugging and raping a former Temple University employee at his home in 2004. Andrea Constand claims Cosby gave her cocktail of wine and pills that left her incapacitated and incapable of consenting to sexual contact. Cosby pled not guilty to the charges in December.
Prosecutors are hoping to include other testimony against Cosby. CNN explains:
The judge also said the district attorney filed a motion saying he intends to present 13 alleged prior instances.

Rule 404(b) of the Pennsylvania Rules of Evidence allows prosecutors to call witnesses about a defendant's previous conduct if it relates to the trial at hand.

The women who might testify are not named in the motion, but more than 50 have come forward in recent years to say Cosby sexually molested them.
O'Neill did not say when he would rule on this latest motion. Cosby's lawyers also plan on filing a motion in the next 60 days to move the trial venue from Norristown, Pennsylvania, to another city.
This is the first time Cosby, a popular television star most known for sitcom The Cosby Show, is being charged with sexual assault. Dozens of women have come forward since 2014 and accused Cosby of drugging and raping them. He has denied any wrongdoing.