Spain's Deadly Train Crash
The Portugal-bound train derailed, killing four people and injuring 50 others.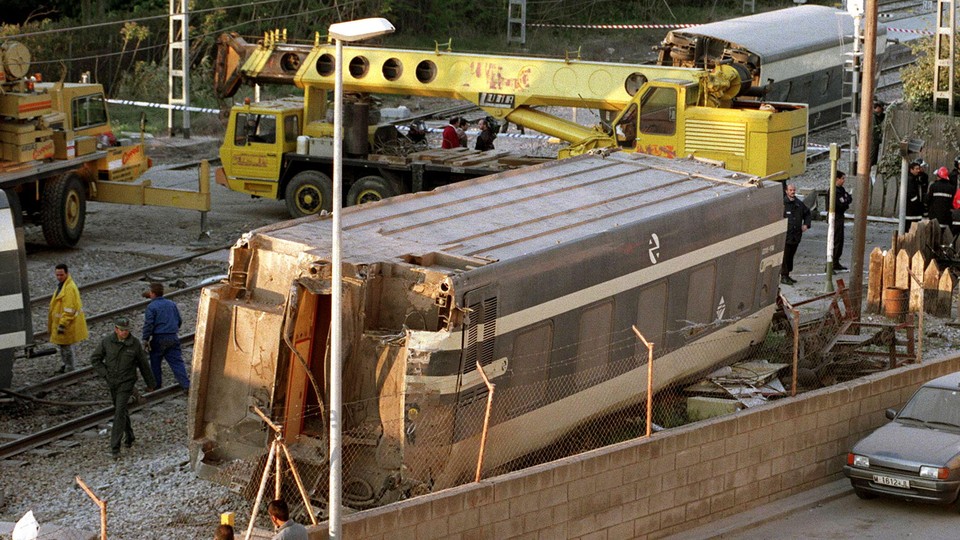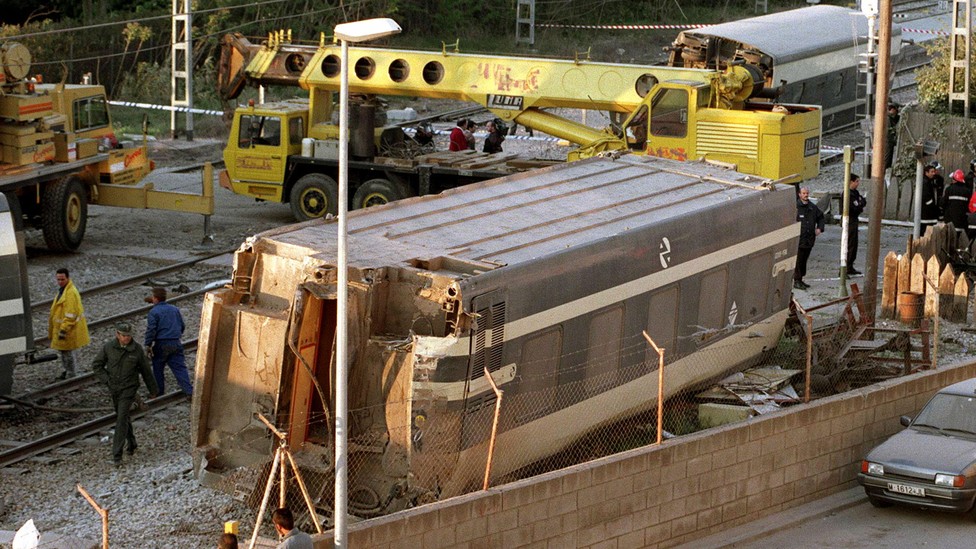 NEWS BRIEF A train crash in Spain has killed at least four people and injured nearly 50 others after it derailed in the northwest region of the country.
About 65 people rode the Portugal-bound train, including crew, when it crashed just before 9:30 a.m. local time. Photos of the wreck showed the train's carriage flipped on its side and smashed from where it likely hit part of a bridge near the tracks. It crashed just 20 minutes after leaving the Spanish city of Vigo, in Galicia, and was headed for Porto, Portugal.
It's not clear what caused the wreck, but passengers said the train began to rock. As the BBC reported:
A passenger in a video posted by local daily La Voz de Galicia said the train had suddenly started swaying from one side to the other.

"It wouldn't stop," she said. "I was sitting down and I fell to the ground. And then the train stopped. It was that quick."

A witness woman told Spanish television about hearing a "very strong bang" before seeing billowing black smoke.
Friday's crash is near the site of a 2013 train crash, one of the country's worst in recent decades. In that crash, a high-speed train derailed and hit a wall near Santiago de Compostela, about a 30-minute drive northeast from Friday's wreck.